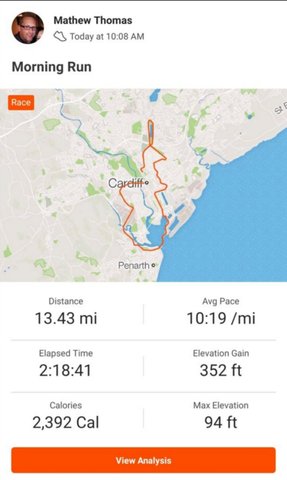 So, yes... I managed to finish the Cardiff half marathon! I actually rather enjoyed it.
Now I had already expected to finish much slower than I planned. This was because I promised to help a "friend" complete his 1st half.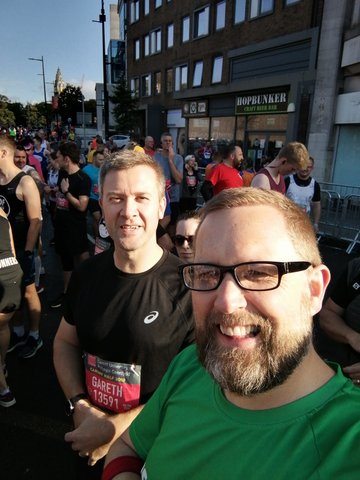 And just to prove "my friend" existed, here we both are at the beginning of the race.
Let's not confuse this race with your average everyday jog. There was a few casualties along the wayside, and I hope they are alright.
Me, I did suffer my first half marathon injury: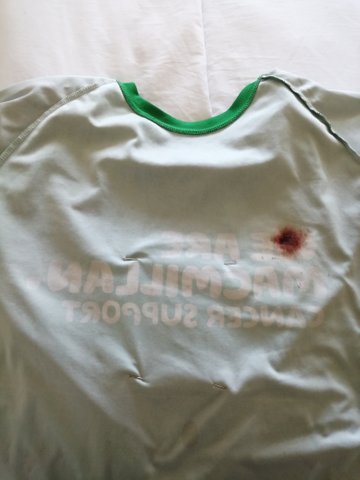 Once you realise that's the inside of my t-shirt, and once you realise that that is blood, and once you realise where the blood came from!!! You'll understand I was in agony for the last 4 miles... The constant rubbing of the t-shirt caused friction and made my nipple bleed.
So has this put me off?? Oh heck NO!! sign me up to the next one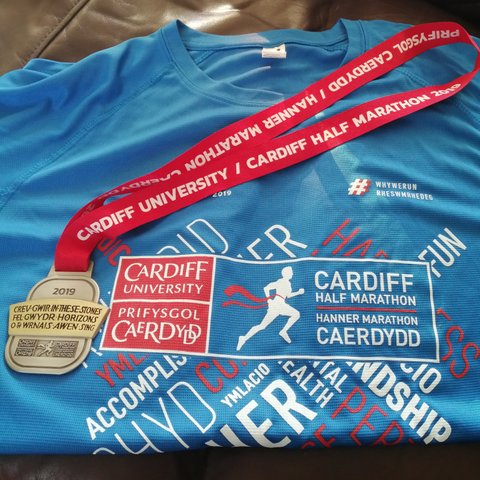 This years finisher medal and t-shirt are one of the best, glad I picked mine up. You'll probably see me out rinning in it later this week.

SHOUT-OUTS!