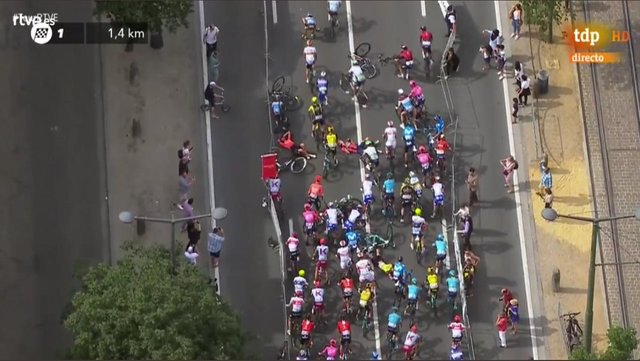 The first stage in any Tour de France, when it's not a time trial is always very tricky. Today was no exception. And it was not hard to predict there would be a big crash. All teams are still complete and the rider that wins also takes the yellow jersey. That's a recipe for disaster, sadly.
The main victim was the favourite for today, Dylan Groenewegen. Luckily for him his teammate Mike Teunissen won and took the yellow jersey.
But, if you ask me, a time trial to start is a better idea, it will the situation less nervous and safer for the riders!
Sincerely,
Pele23
Posted using Partiko iOS
SHOUT-OUTS!