Three runs this week,
I track most of my runs with Garmin, which auto uploads to Strava , and upload my walking/ running totals via my alt account (@self-track) via @actifit.
Weekly running summary:
Total kilometers this week: 15
No. of runs: 3
Tuesday's Run - 5.5K Treadmill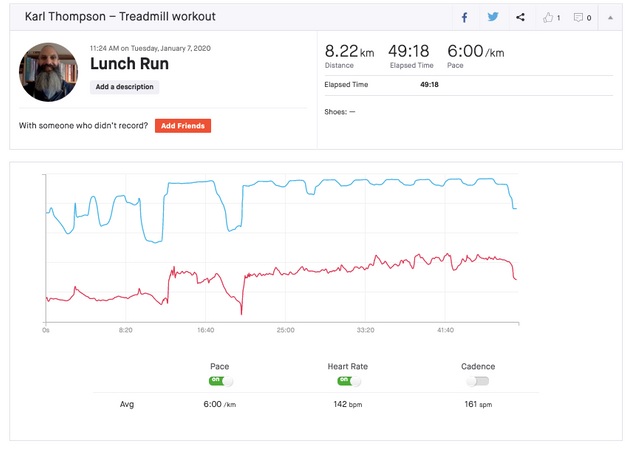 My standard tread - after a lengthy warm up I did 6*400s at
all times 2,
Felt fine!
Saturday's Run: 5K Park Run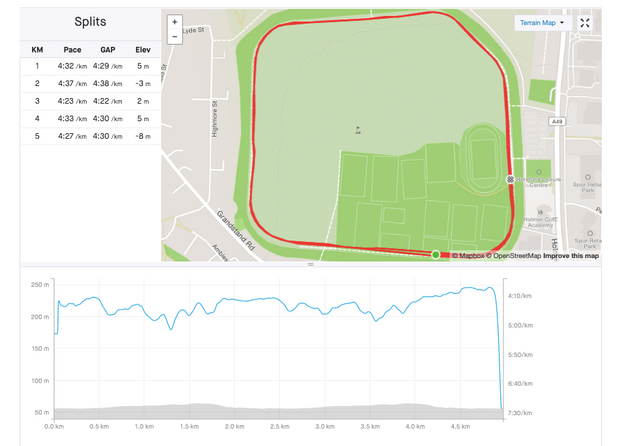 My first Park Run in 2 months, good to be back! Took it easy and quite pleased with my result, my old form should be fully back by the end of the month!
Sunday's Run: 10K tread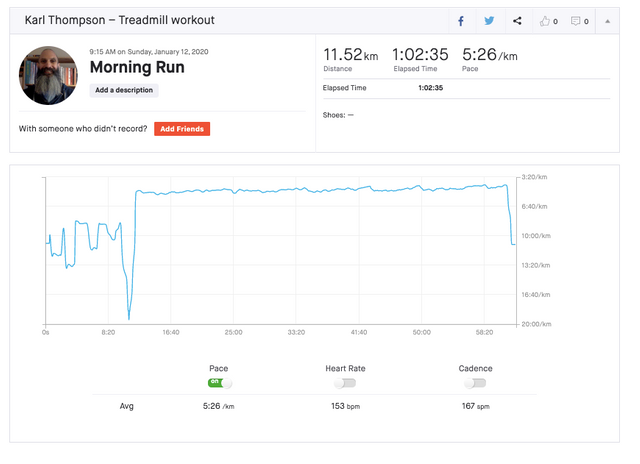 I'm feeling a bit belligerent when it comes to longer treadmill runs ATM, I quite enjoy the monotony of it - 150 metres of incline today at 12KPH, so 50 mins of various hills!
Next week's plans
I want to up it to four runs - so repeat and a little outing on Thursday too!
SHOUT-OUTS!