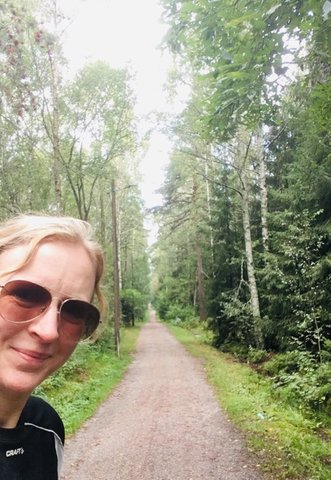 I have been feeling so sluggish lately with rough runs and heavy legs. On Tuesday I had to turn to the threadmill for the first time in months and I hit a big wall mentally. Was supposed to run 50 minutes but had to end it after 35, and then my Garmin said 5 km. I know I ran slow and was supposed to, and there is probably some calibration issues involved as well, but it felt terrible. I need my runners high!
Today I felt back in the game! It was so nice. 50 minutes at 6 min/km and I could have gone on forever. Fingers crossed for a better period of running now.
So, today's good mood is sponsored by running :-)
SHOUT-OUTS!