Good morning from Polhov Gradec.
It's rainy morning and refreshingly cold. Ideal conditions for some running steep uphill.
Forty minutes before the start of the run up to the top of the St. Lovrenc hill. Less than two kilometers and 400 meters of vertical climb.
Good, because you don't need to hurry 😀
I am a bit early at the event are. Bib and goody bag taken.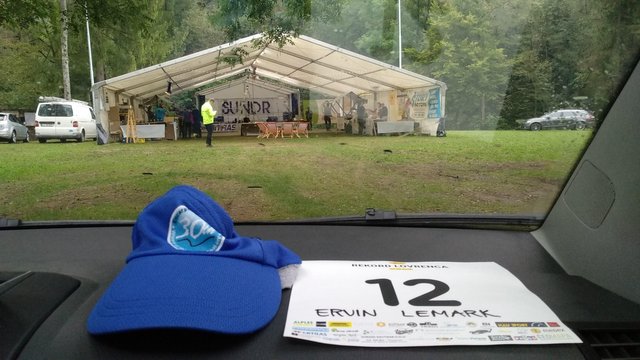 Now, all I need is to wait for the start. It's an individual start with thirty seconds between runners.
It will be fun.

Join Actifit program, stay fit and earn crypto - STEEM, AFIT, AFITX, PAL, SPORTS, ... Vote for Actifit as a Witness Official Actifit links: Discord | Website | Android app | iOS app | FAQs | Text Tutorial | Video Tutorial Disclaimer: I am a long time Actifit user and ambasador for the program. Please, ask me anything about it.

Better and better
Posted using Partiko Android
SHOUT-OUTS!