I most definitely recommend a hammock anytime you go hiking or camping for that matter. It makes the perfect lunch chair, longer, or napping spot despite the weather, snow or rocky terrain.
I'll admit they are not that warm, you need to bundle up or use a reflective blanket underneath you but they are SOOO comfy.
Here's a cool spot I found with a big overhanging rock stand that I was able to build a small fire under (just the ash is showing in this pic.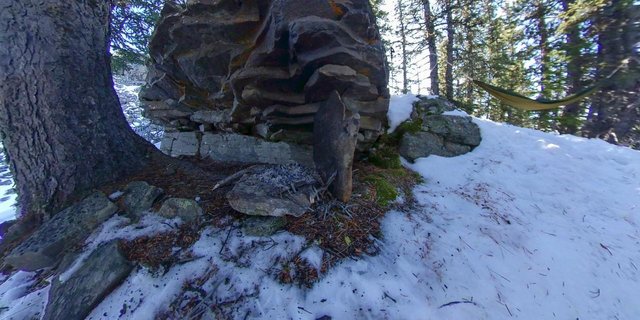 Sun rays shiing in, relaxing after a big hot lunch.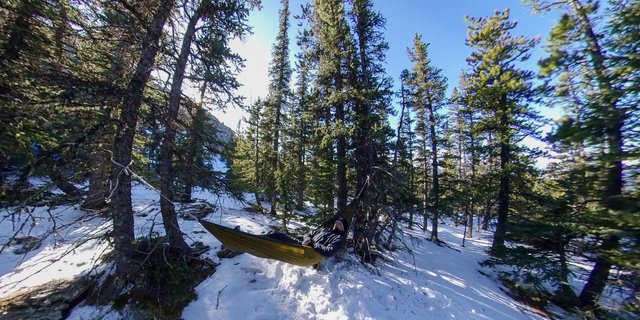 The views from the cliff wall, just meters from the hammock spot made some spectacular vistas for the hike.


Some great long range views.

SHOUT-OUTS!