I remember when the anti-carb craze started many years ago. It was then called the Atkins diet and it worked for a lot of people. I strongly believe in it because of the fact that it was a massive contributing factor to why it is that I was able to lose a ton of weight. By eliminating carbs in my diet I lost around 12 lbs before I even started to exercise and then once I did start to exercise I lost a ton more. There really is a lot to this theory and I am yet to meet anyone that it didn't work with unless they didn't really stick to it. Avoiding carbs is a fantastic way to lose weight. But of course there are going to be some nefarious characters that come by and try to take advantage of people's ignorance when it comes to products that they are consuming.
Enter the spinach wrap.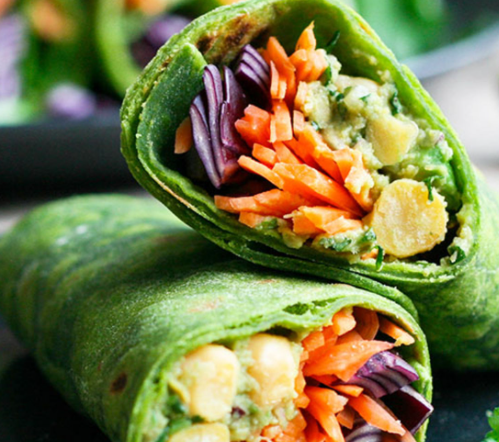 src
It would be difficult to dupe people with this product in a supermarket because companies are required to put their nutritional information on the packaging and if anyone bothered to look, a spinach wrap is basically a green colored tortilla and therefore, has zero carbohydrate reducing qualities to it whatsoever.
In order to call the wrap a "spinach wrap" it must contain at least some spinach and it in fact does contain SOME. However, it contains so little of it to the point where it is almost meaningless. The rest is just green food-coloring.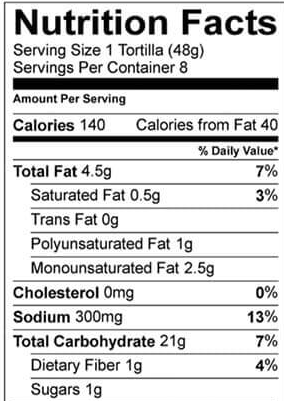 src
I know a few people that were duped by this product almost immediately even though the advertisers of these products are forbidden by law to even suggest that it is some sort of healthy weight-loss something or other. They know that it isn't but through creative advertising that always features really healthy people ordering and eating it, normally with exercise gear on or a towel over their shoulder to indicate that they had just finished working out, they plant this false image in people's minds that this is somehow a healthy alternative to normal tortillas.
If people bothered to look just a little bit they would find out that it is almost exactly the same thing as a regular tortilla. On that note, tortillas in general are misunderstood by a lot of the population. Some people presume that just because it is smaller than bread that it is somehow less loaded with carbohydrates and this is just pure nonsense. If you don't believe me go down to Mexico sometime and find someone who isn't overweight that is over the age of 25. You might have to search for a while.
Also, if you are at a wrap restaurant, there is a very good chance that they are loading these things up with a bunch of other stuff that is terrible for you as well and I know the reason why: because it is delicious!
I'm not trying to tell people to not eat things that they enjoy because I, myself eat a lot of things that I recommend that others do not eat. It is just important to remember that the food industry thrives on deceiving people and these spinach wraps are just another product that isn't what it appears to be at all. In fact, one 10 inch wrap (spinach or otherwise) almost always has more calories and carbs in it than two slices of bread would. So if you are eating this thinking that you are going to lose weight, the opposite it actually what is happening.
Be vigilant! The food industry isn't going to be honest with you!

From athlete, to fat-ass and back. I lost over 50 lbs using some simple, gradual, and accomplishable tactics that have resulted in me being stronger than I have ever been in my life. I believe others can do the same
SHOUT-OUTS!