We've got a good mix of people in our crew. Some people treat every meetup as if it were a race even though it officially isn't. Then we have a group of people that try to keep up with the FRB's (Front Running Bastards) and last but not least we have the people that either through laziness or inability round out the back of the pack.
This doesn't mean they don't get a workout though, as this entry proves.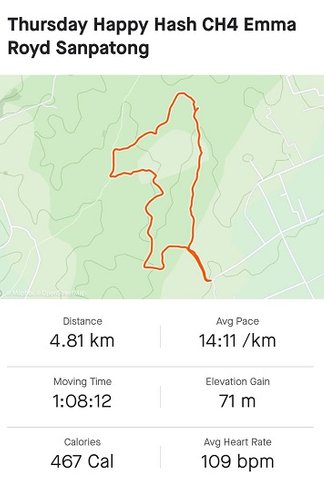 A few of our members wear heartrate monitors either strapped around their bodies or on their unnecessarily expensive wristwatches. We don't know how accurate they are, but we do know that 109 bpm isn't exactly a sprint, neither is a 14 minute per kilometer pace.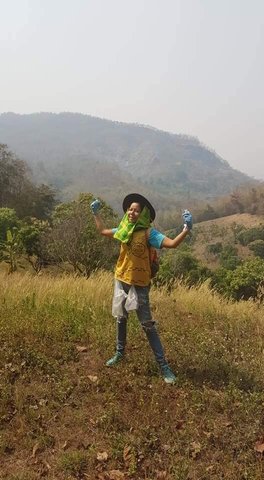 However, if you look at that last stat you'll see that this person managed to burn nearly 500 calories anyway despite the fact that she was merely having a stroll in the jungle... and this is just fine.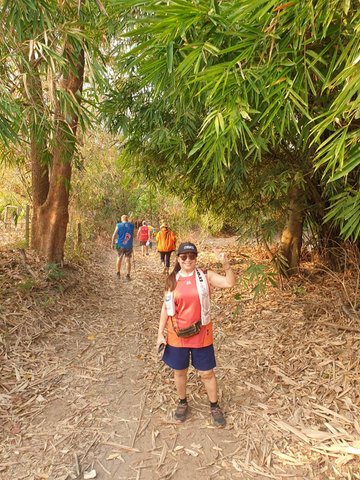 For a lot of our members and it is primarily the women, these get togethers are a photo session rather than a run and well, that is just fine as well. We do love the documentation after all.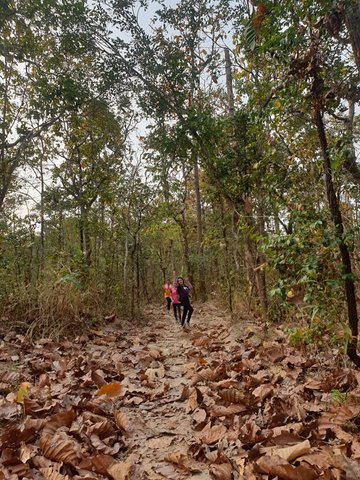 This past Thursday's run or "Happy Hash" as we like to call it in Chiang Mai, appeared to take place in autumn but since we don't have autumn here, that isn't the case but leaves do fall from trees in tropical countries as well even though we are lacking in basically 3 of the 4 seasons.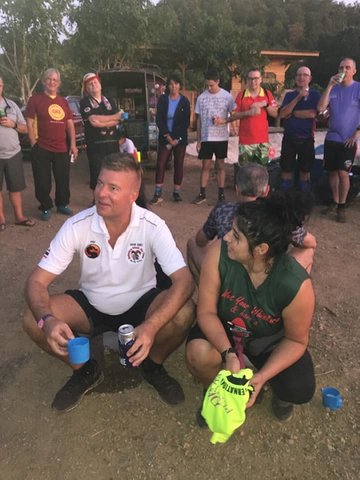 These calories burned are almost always immediately replaced with ice-cold beer at the end of the run and I think that makes them far more rewarding. The idea that one would exercise only to drink beer afterwards might be a Hash House Harriers only notion, but it is 50% of what we are all about after all.
If you are a human and could use some socializing and a cold beer or two, please look around your area to see if there is a Hash chapter near you. With over 5000 chapters worldwide in nearly every country and on every continent, there is a very good chance that there is one near you. If you are in Chiang Mai (or are planning on a visit there), come and join us! We meet at least 3 times and week and would love to have you join us. Full details are available on our official website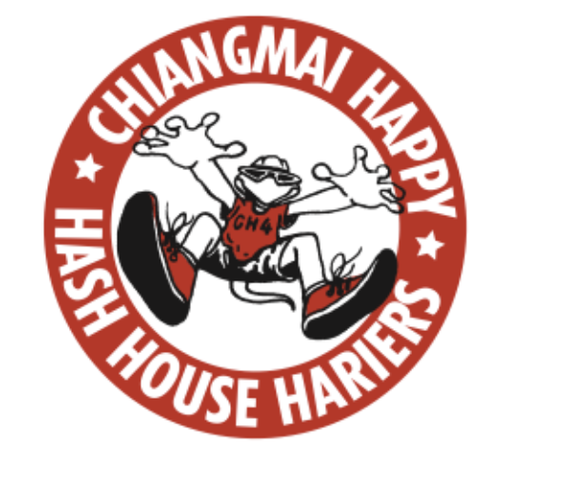 On On!
SHOUT-OUTS!