Truly the most accessible aviation is to fly by paramotor and I took this flight with a buddy to enjoy the scenery over a nearby lake and marshlands.
click images for larger versions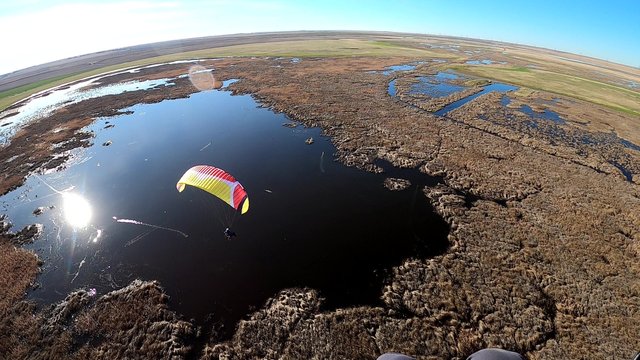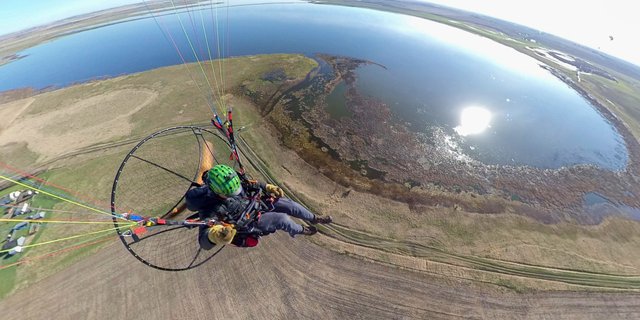 Some epic high altitude open skies to enjoy.!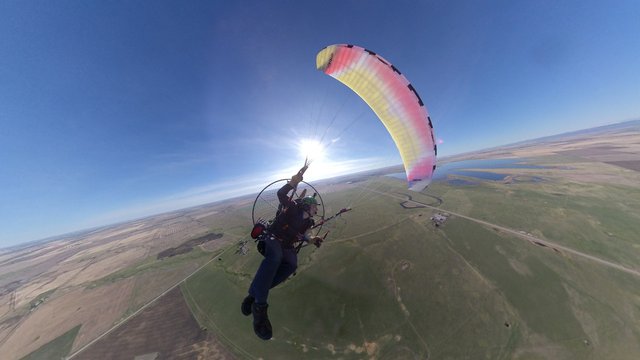 That's the lake I'm flying around here today.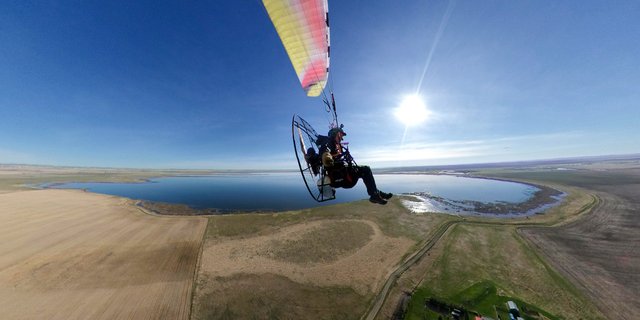 Far side of the lake has awesome marshlands.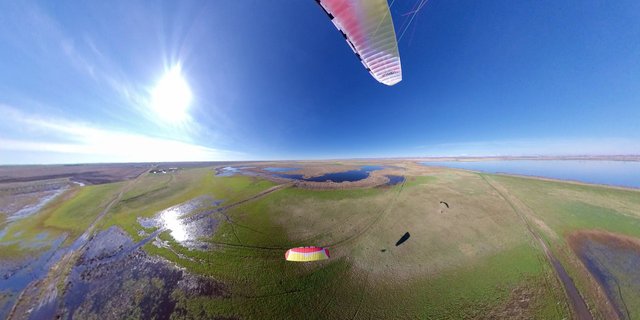 Following my buddy's glider down below. Yup, its the same as mine.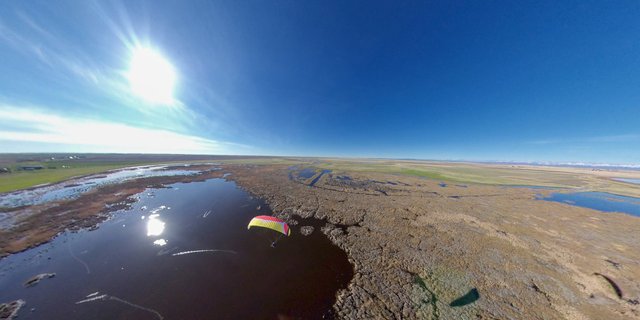 Love this colorful landscape.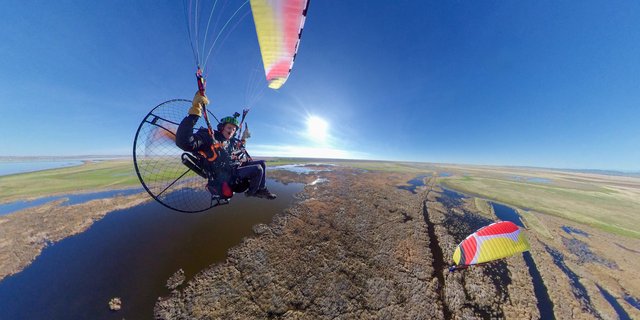 So nice to have these contrasting colors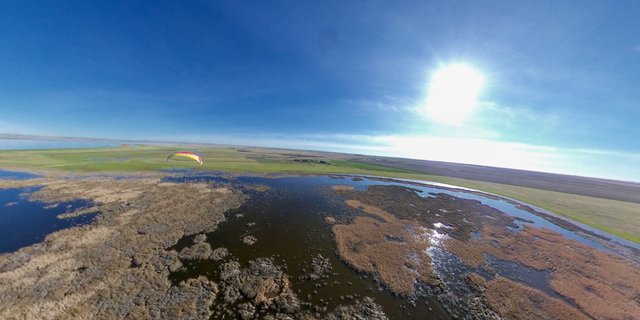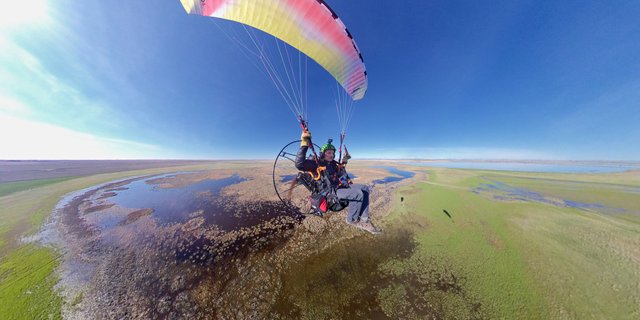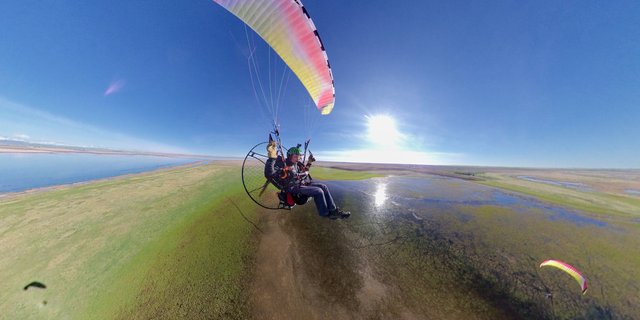 Back up high to see the lake form other perspectives.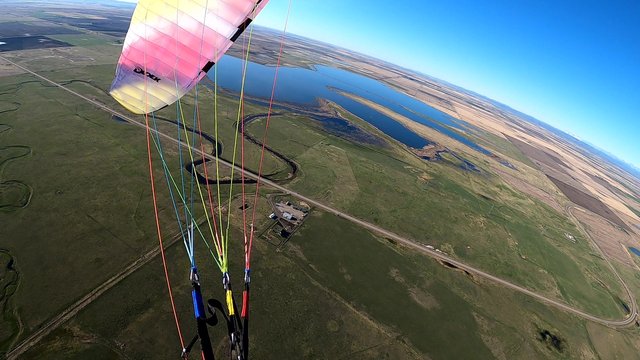 Endless birds down in the marshes (they don't show on the 360 camera, way too small!)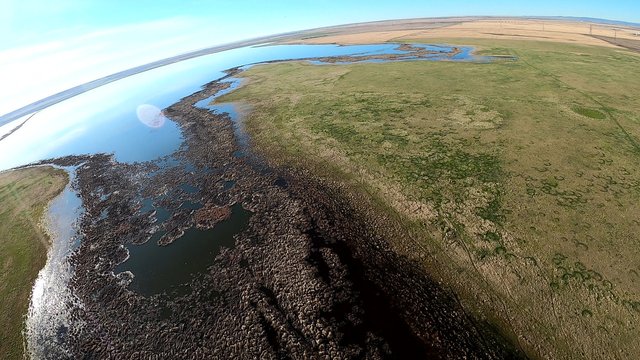 Love these views, but time to head back.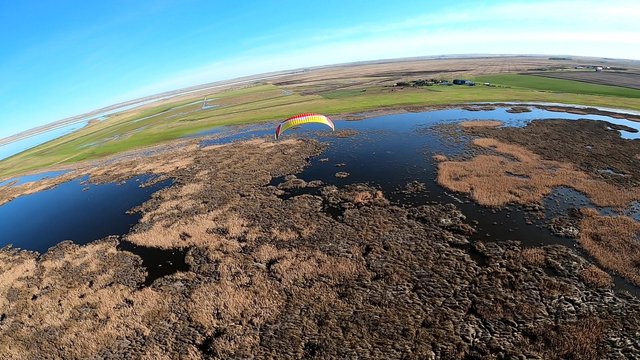 After a 2 hour flight to the lake, this is the landing site back at home. Perfect field for flying the paramotor from.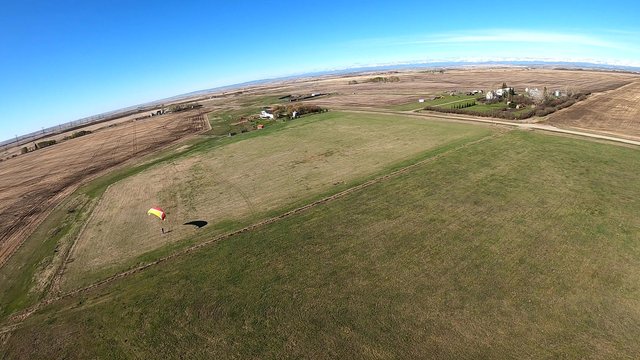 I hope you enjoyed this adventure and photos.
SHOUT-OUTS!