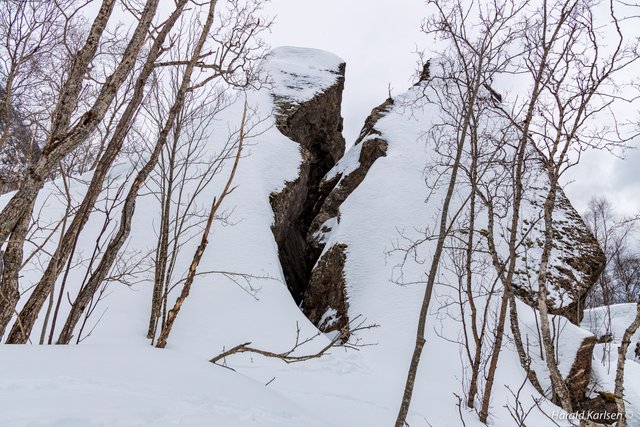 Even the most solid rock has a weak point as everything else in this world. The events of recent weeks show that nothing is surely. Everything can change for good or for bad. This stone was split in two pieces after crashing down from the mountain, probably thousands of years ago. Even they are split apart they are pretty stable and would probably stay there for the foreseeable future.
I also hope these platforms stabilise and can be good place for the users to be in the future.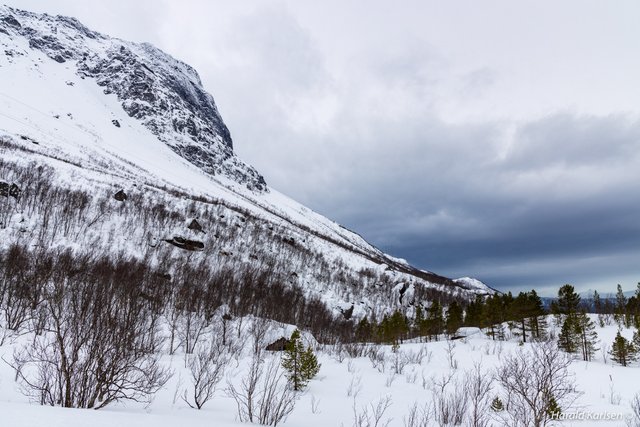 Well, anyway I have to get out and do some exercise when possible. Luckily I can walk out from my home and up in the mountain without risk to infect or be infected by other peoples with covid-19.
Today my wife, Nero (our dog) and I walked up to a big rock 1,5 km up above our house. We walked up around 300 meters above sealevel and from there we headed to the rock. You can see it on the picture above.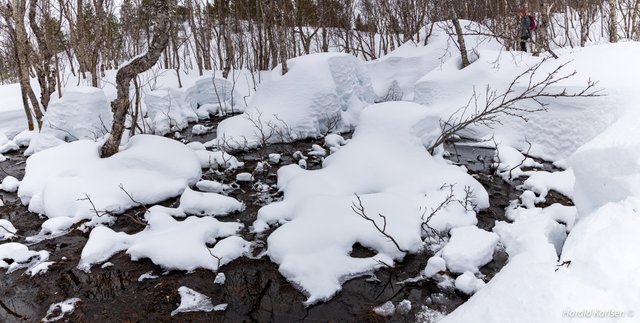 On our way toward the rock we crossed this stream, probably a sign of spring with flooding water between at least 1,5 meters deep snow. My wife stand on the upper right corner of the picture.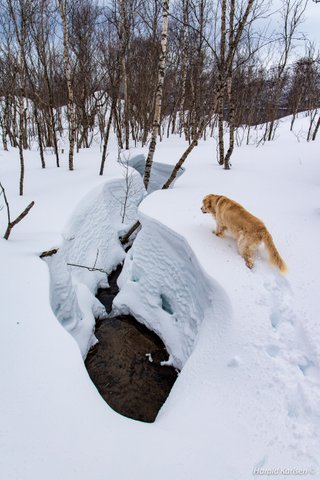 Nero is curious of the water, a little early for the first bath perhaps.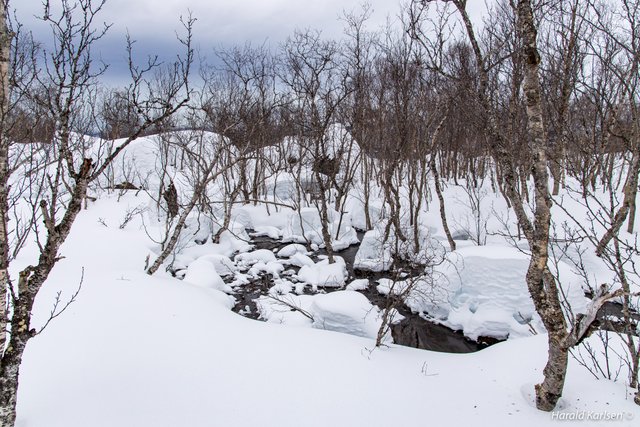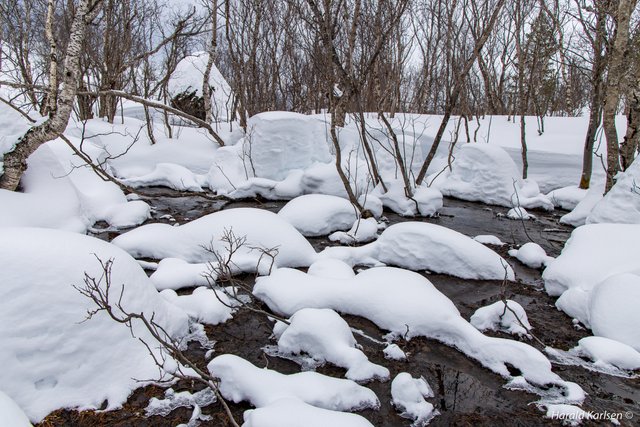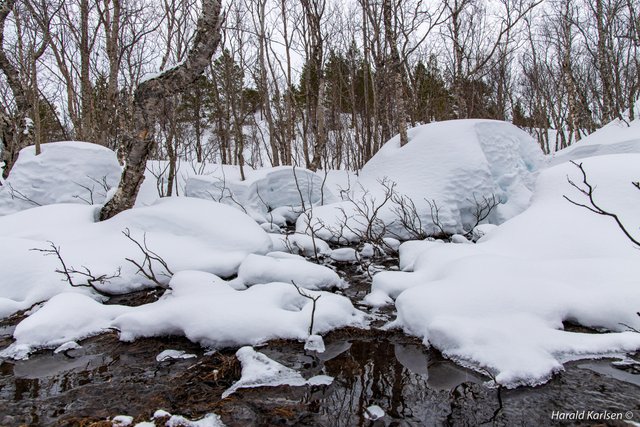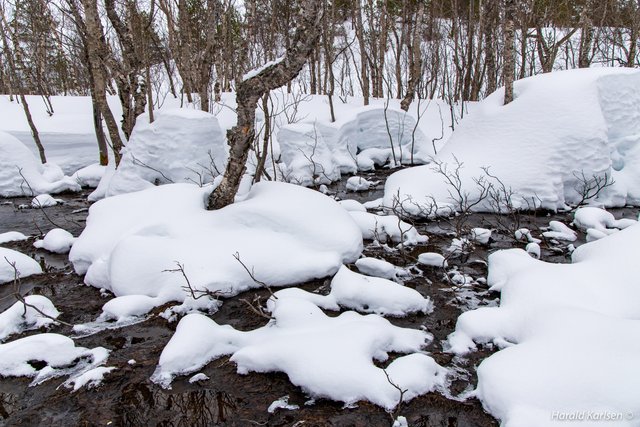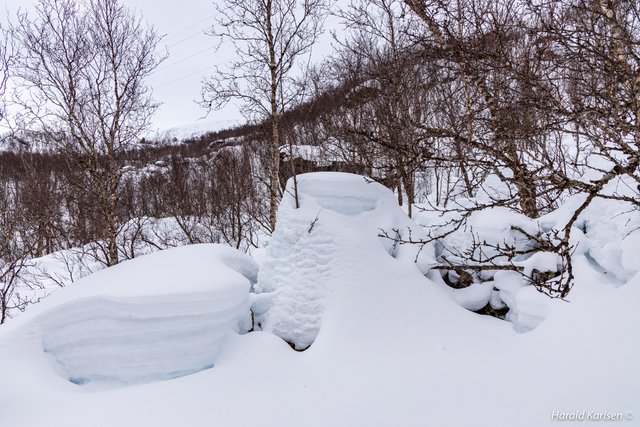 From the little stream to the rock there is much stone covered with high piles of snow. We had to be a little careful and check where it was safe to walk. Between all the rocks we followed tracks after reindeer that have been grazing in the area for the past 24 hours. If the reindeer didn't disappeared under the rocks it was safe for us too.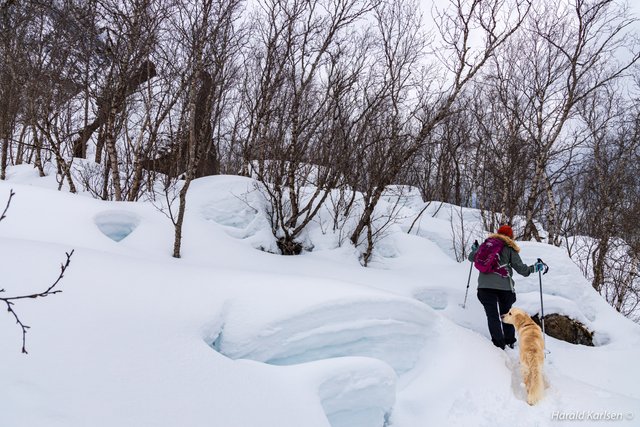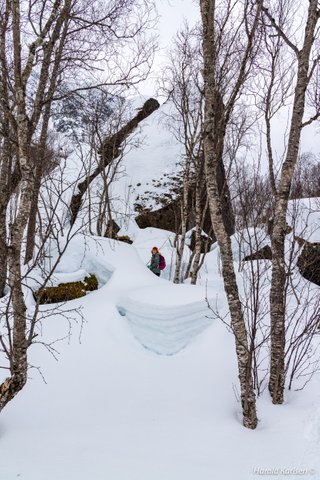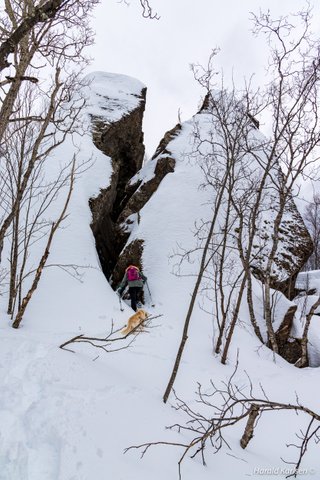 The rock is around 10-15 meters high, it must have been a spectacular rockslide many years ago when the rock landed and fall apart.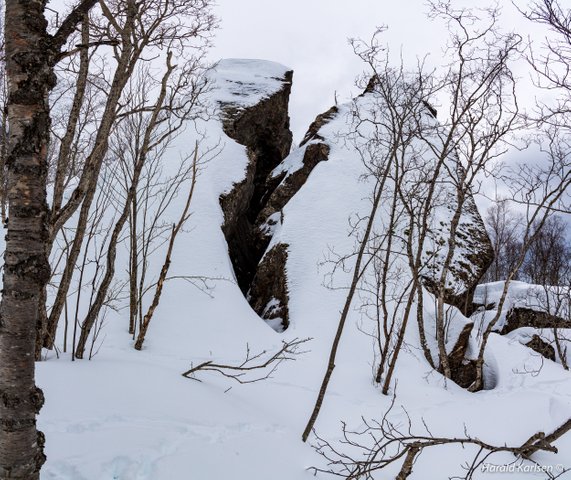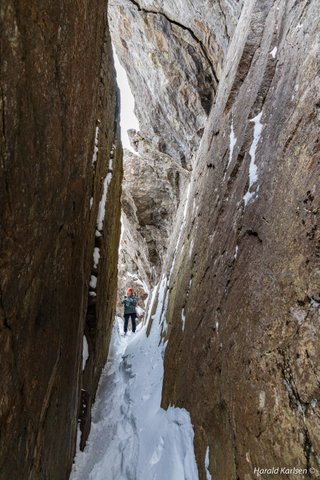 My wife stand at the entrance, and I is around halfway through the rock.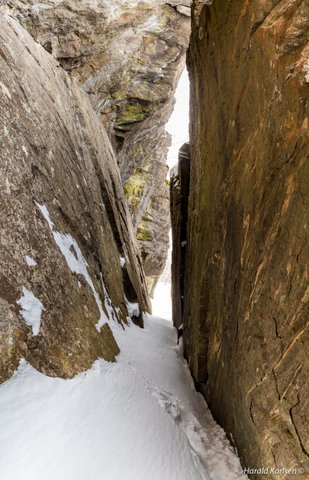 The other end.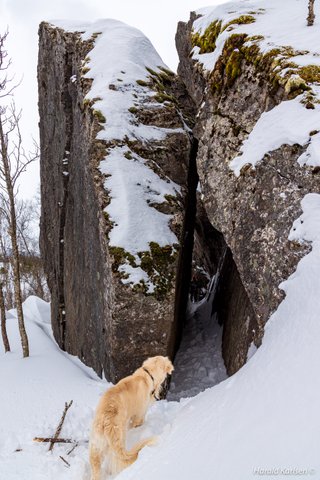 Nero looking after my wife, for some reasons she didn't want to came after us. 😉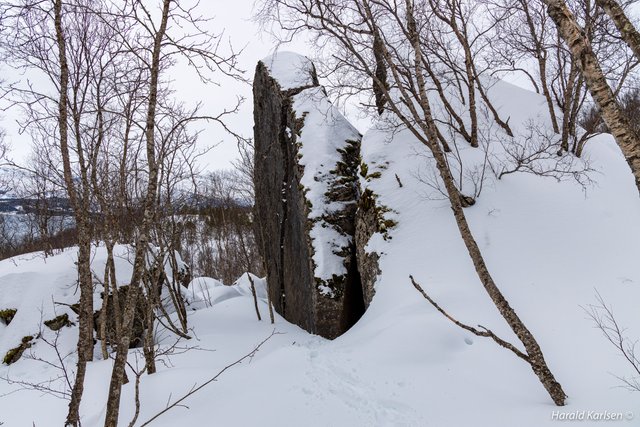 View from the other side of the rock.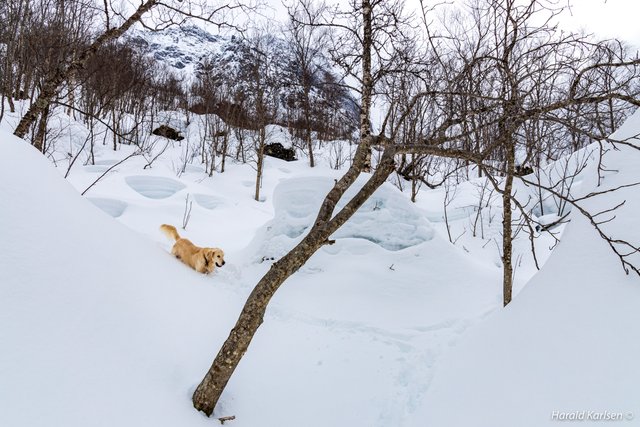 A little adventure, maybe I can find the reindeers.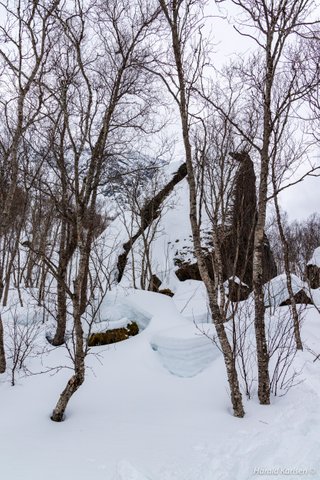 From the mountain, during the time many avalanches have ended under the mountain.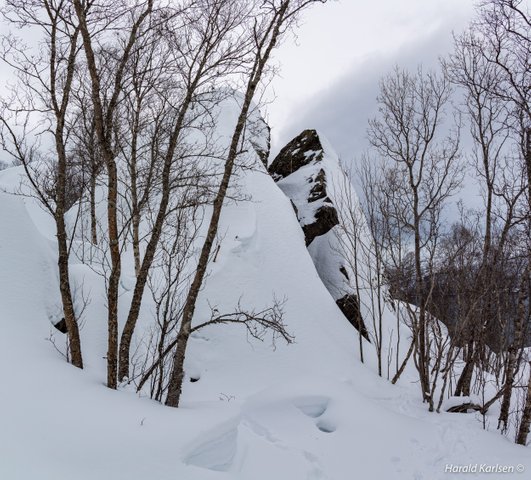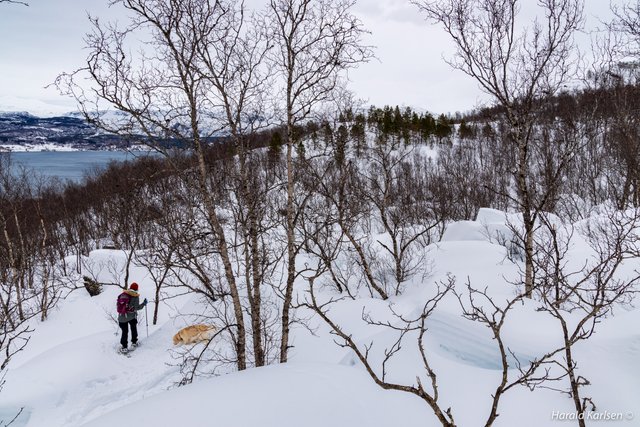 When I was a kid, a friend and I built a small cabin in one of the many caves in the area. I visited the cave some years ago, and there was still trace after the adventurous boys. Because of the snow I could not see our secret cabin today. I may take a visit during the summer.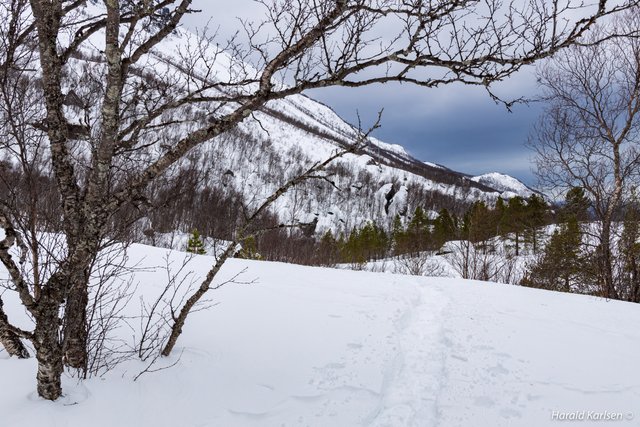 Goodbye for now. Have a great day and stay safe.
Best regards Harald
SHOUT-OUTS!