The first weekend meetup of the month is now behind us and it was a pretty impressive turnout in Sankampeng, which is a suburb of Chiang Mai that you almost certainly would never see unless you live here.
We continue to have a decent turnout despite the fact that more than half of our club is out of the country and for the most part, unable to get back in.
The usual team of elite athletes met up at McDonalds for the bus at 330pm, the same as ever Monday, Thursday, and Saturday and were joined by the fancy people that have their own cars and choose to drive to the locations.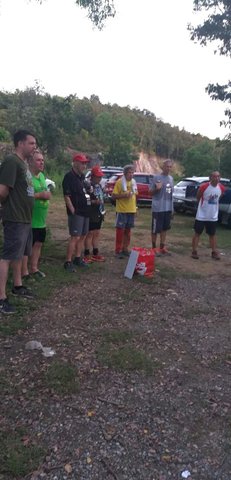 Those are some fine physical specimens if I've ever seen some. Imagine trying to compete with this group of all stars in a feat of strength and endurance! I know it seems impossible, but most of these guys aren't really even very fast!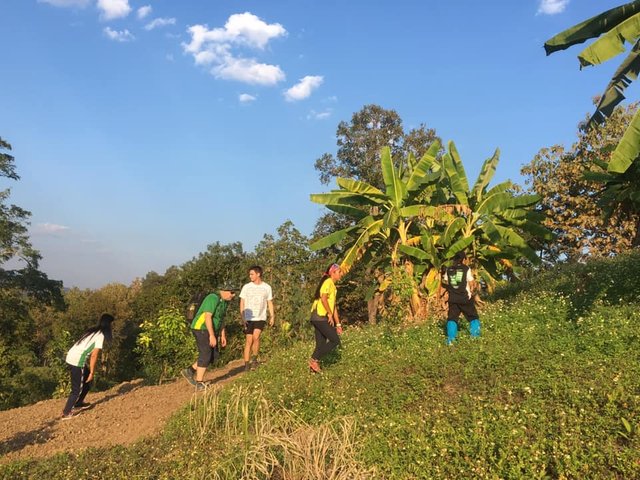 Also, if you put a hill in front of them, most of them immediately start complaining and this is just one of the many wonderful aspects of being in the Hash, you can complain all that you want and there is a very good chance that nobody is going to even listen to you, let alone care.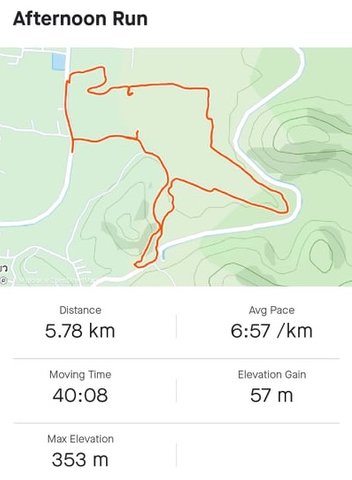 There wasn't much in the way of hills except for the brief portion at the southern part of the map above. Near 6 km in total, this track kept with the local tradition of making trails something between 5 and 7 km.
On a side note, there has been some concern among potential new members that they will be pressured to drink alcohol and this simply isn't the case at all. There is no peer pressure here for anyone to drink and we have several members that are regular attendees that don't drink alcohol at all. So get that worry off your mind if it is there.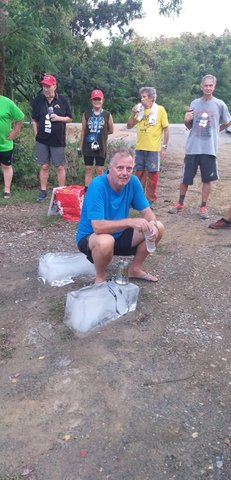 This is one of our non drinking members right there and no one has ever, nor will they ever, get on his case for his life choices. After all, he is almost certainly in much better condition that the rest of us just because of his life choice. We don't encourage alcoholism, but we do embrace it if it is already there. We're an extremely easy-going bunch on a global scale and honestly, if you can manage to tick off someone in the Hash, you would have to work pretty hard to make that happen.
This week's runs are happening on schedule for Thursday and Saturday so come one come all. You can find exact details at our website here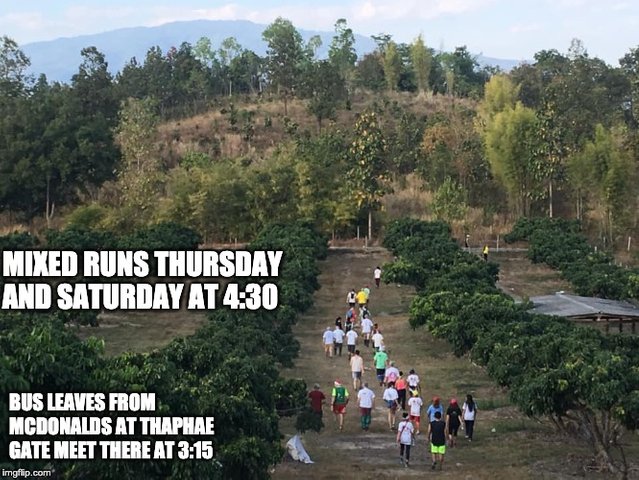 SHOUT-OUTS!