Dear Ladies of Hive, I am happy to be back for another one of your great contests. I love the topic this time. As usual we got a choice and for this time around it was:
1️⃣ Brush my teeth, drink of water, kiss the kids goodnight, fluff up my stuffy bear, pray, check the smartphone one last time. What are your night time rituals just before bedtime?
Or
2️⃣ Whose or what picture is on the home page of your phone? And why did you pick that?
I didn't have to think long as I have a special bond with the picture that is my background on my phone.
The Background
Every time I open my phone I open a great memory of mine. Here it is: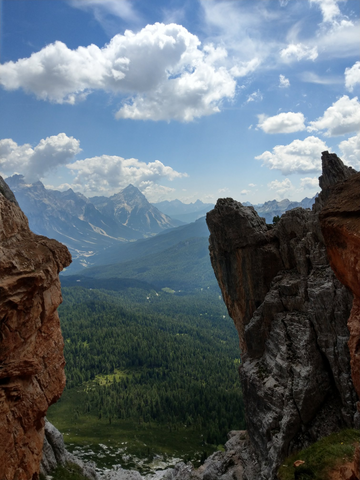 I took this picture myself with my phone in 2018 in the Alps in the Dolomites (Italy). It was on a climbing trip when at the end of the route we encountered this insane view!
The Route
I was on vacation with two friends to the Dolomites doing some climbs. On that particular day we were doing a via ferrata and happened to be the only people on the route that day.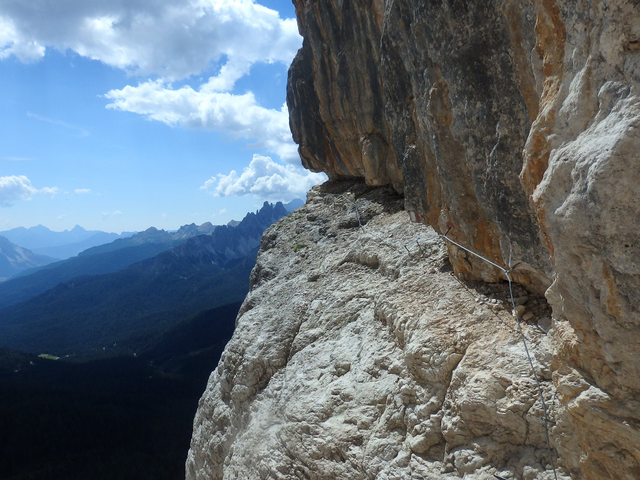 What is so great about the Dolomites is the view, which is insane, but also the rock which allows for some great climbing.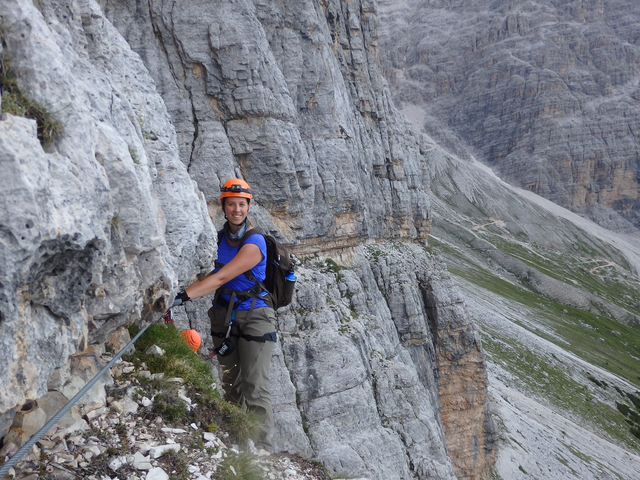 The picture that was to become the backdrop for my phone was taken at the end of the route, at the turn around point. We did a lovely climb up to there, had lunch and took the background photo but then turned behind us to find a cave entrance. Which of course we set out to explore as well.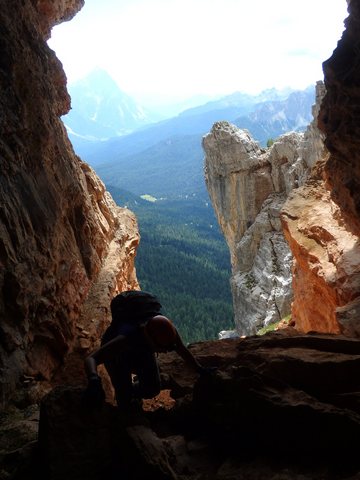 Pretty quickly though it turned out the cave was full of guano, or bat shit for normal people, so we decided to head back down.
Why I love the Backdrop
I always keep this photo of this mountain on my phone. It reminds me of a great vacation, climbing and camping with friends for two weeks. We had a blast and I can't wait to return to the Dolomites and have a trip like that again.
I hope to hear many of your stories as well! Thanks to @kerrislravenhill for the questions and good luck with the judging. I would like to invite @marthagolden to have a look at our lovely community!
SHOUT-OUTS!