Northern Norway 23.06.2019.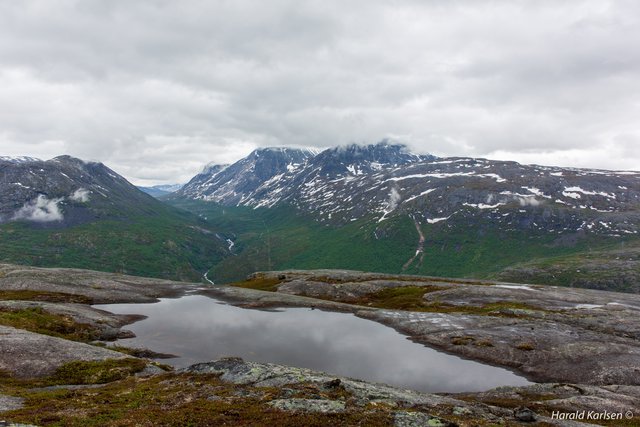 This year my wife and I decided to celebrate the Midsummer's Eve up in the mountain. The "kids" was not home and the weather was not tempting to make bonfire down by the sea. So better to be up in the mountain with activity to keep us varm. The mountain is around 1,5 hour by car from my home. From the parking place at around 500 m. the trail ascend up to the peak on 1014 m. The rout one way is 3,5 km. Halfway up the trail is on rock with granite. In nice weather you have a nice view to several mountains with an altitude above 1000 meters. It is a easy peak to reach and not to demanding.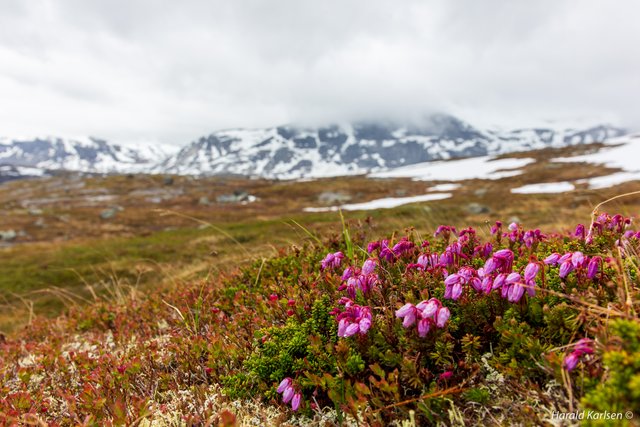 The starting point is above the treeline withe grass and low heather. It is not green yet on the ground, but a few flowers had "decided" it is the right time to blossom.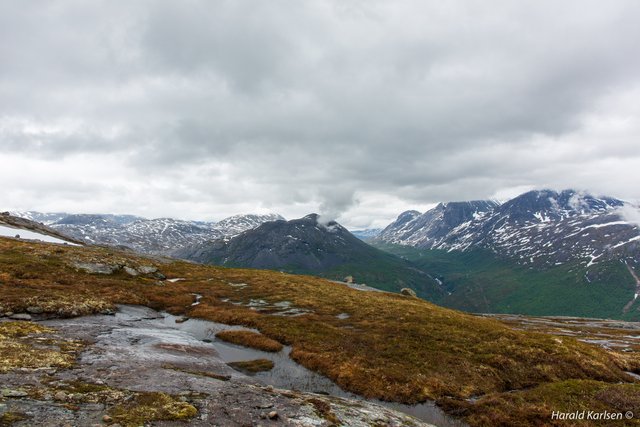 There is a small road up the valley as you can drive around 10 km. Here is the starting point for many nice hikes with great possibilities to not meet a single person.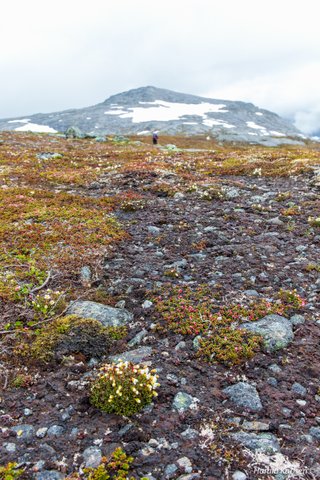 The peak Gulliktinden in sight, with som flowers to lighten up a bit.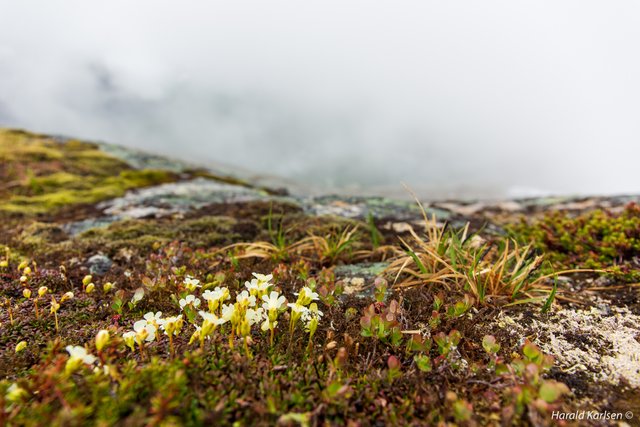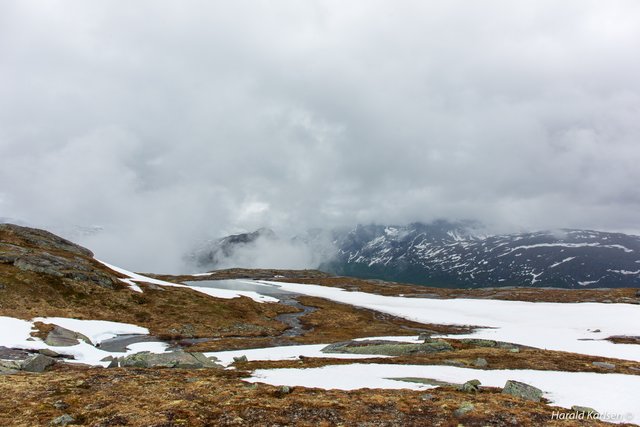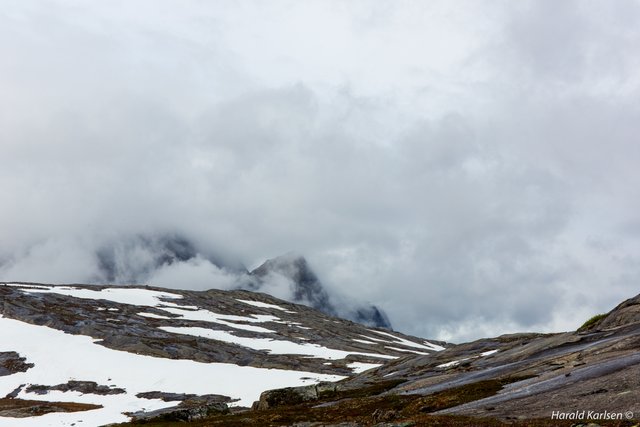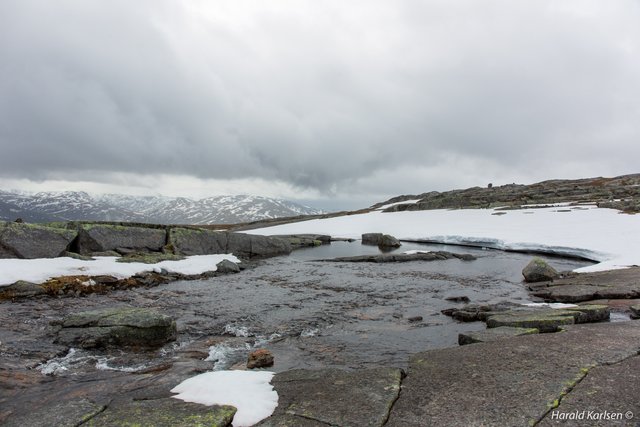 Low clouds and fog continuous passing by as we walked and hided the surrounding mountains. No view of them on this hike. Luckily they have stand there "some" years and will definitely stay there for a while, so better luck next time.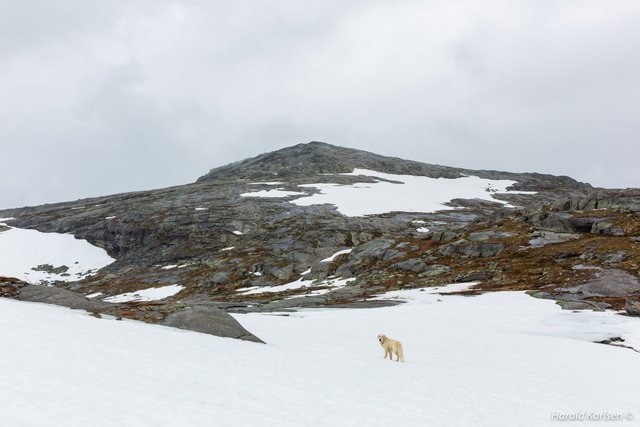 Hello! a bit higher pace thanks.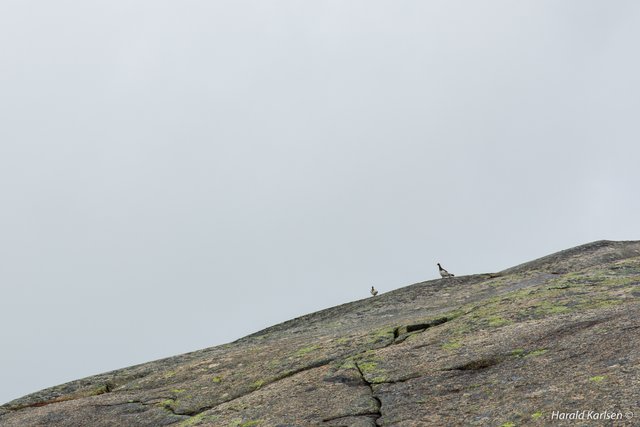 Halfway up we met a couple of grouses who sat looking out over the landscape. They probably have their nest close by.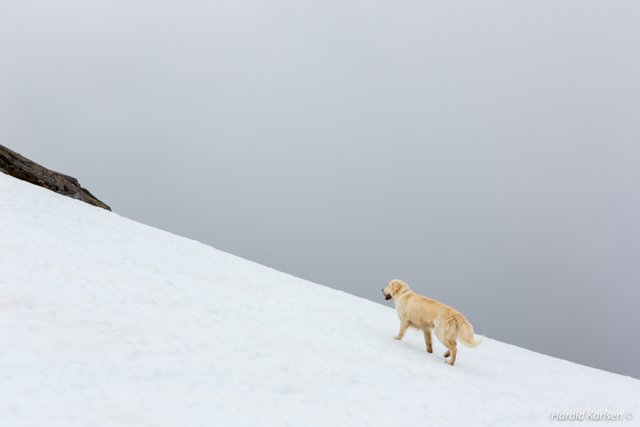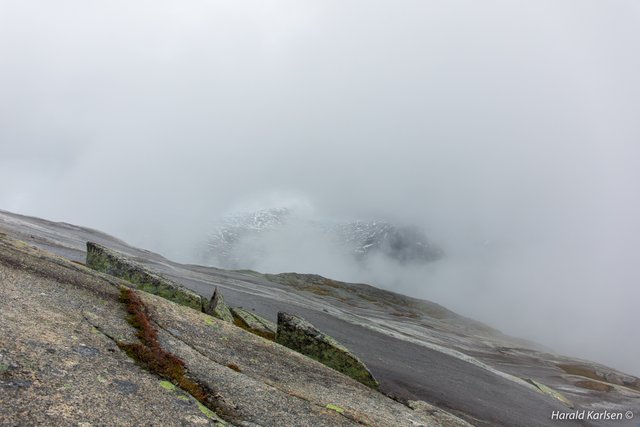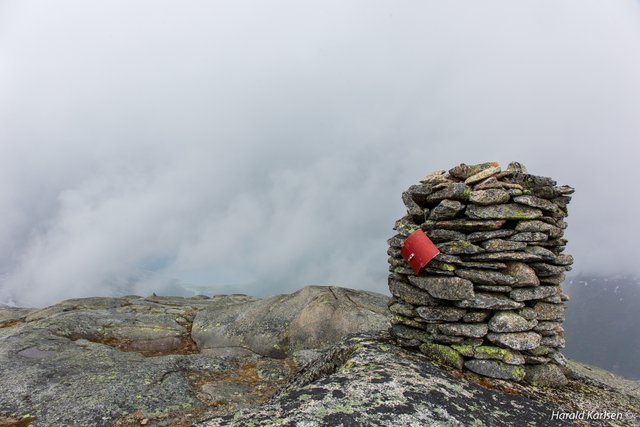 The summit 1014 m. and not so much view to talk about. You can see a little of the fjord between the clouds.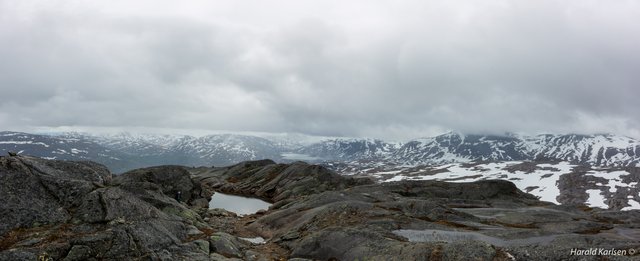 In the opposite direction, towards the east the sight is better. Here are also vast areas and lots of mountain to walk. A few mile, (don't remember exactly) you are crossing the border to Sweden. I am sure you remember the post a year ago from the hike we did on the trail Kungsleden :-D :-D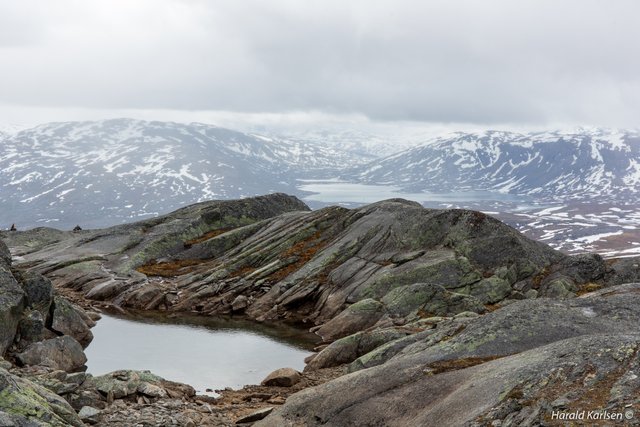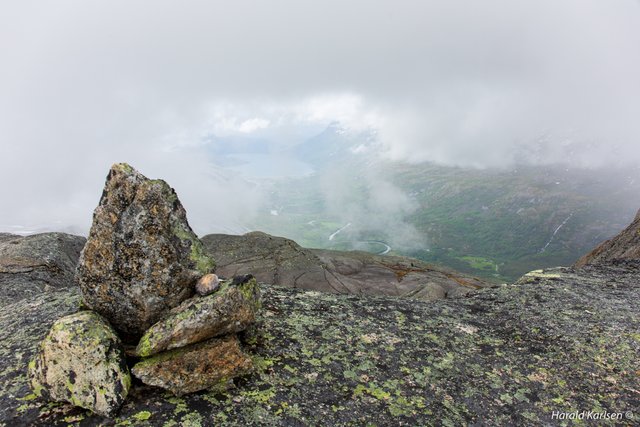 Another sneak peak towards the fjord Skjomen.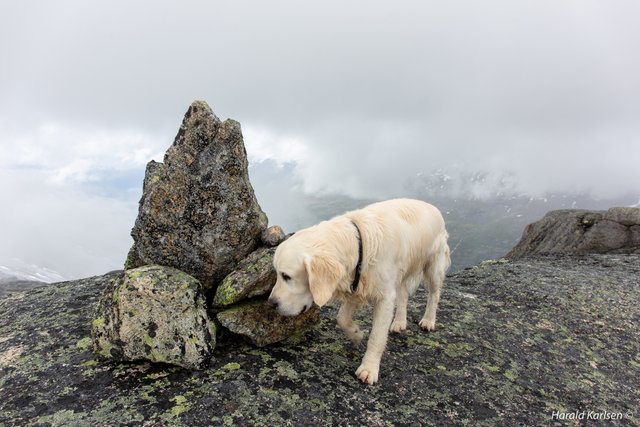 Wow, a nice rock for my signature, I was here.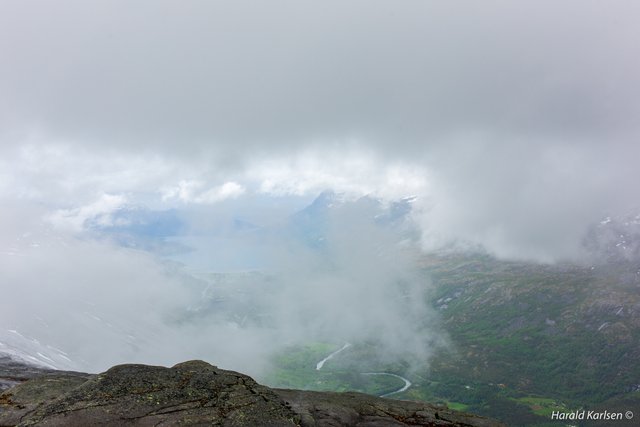 After some food and exploring we headed back to the car, went home and made porridge with sour cream. This is a tradition in my family and many places in Norway.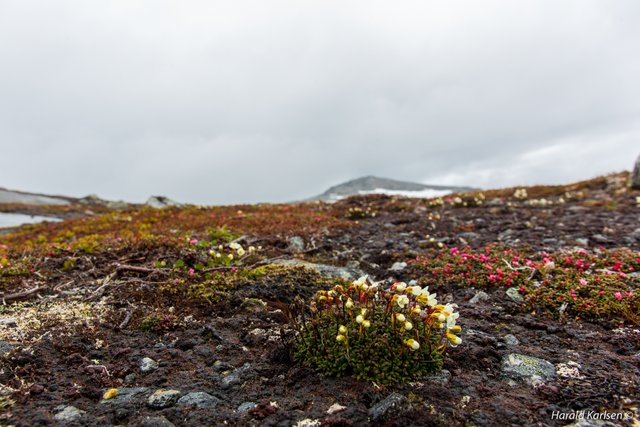 Some flowers can give a warm contrast to the wet and grey surroundings...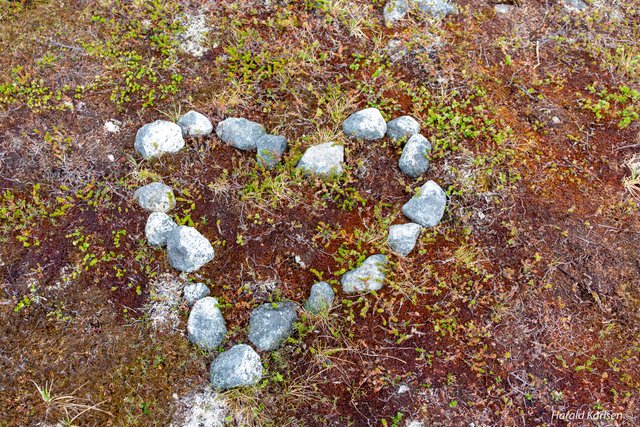 ..even a heart of stone can give some varmth...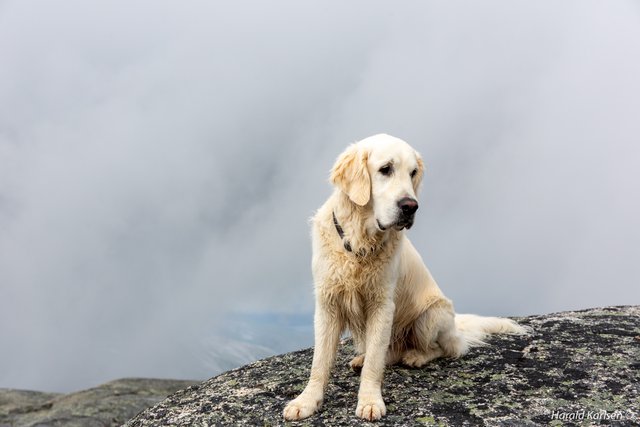 ... and of course a faithful friend.
Have a great day. Best regards

and Harald
SHOUT-OUTS!