run.vince.run - Afternoon Run In The Streets
Mar 13 || 10.898 km || 0:52:12 || 4:47 min/km || BEST SPLIT KM || FASTEST PACE || 0m Climbed
User isn't sharing maps. That's their choice and you should be okay with it.
@run.vince.run's Activity Notes:
I'm looking towards my future races and trying to ramp up the speed.
My previous six months should have given me a good endurance base, so the next month in the lead up to my next race, I am trying to incorporate a few higher intensity speed sessions into my training week.
I think I am still recovering from my race which was less than two weeks ago, but it is also clear my speed has decreased over the past two years. With a combination of running longer races and a knee injury that I have been struggling to get over, it's now time to focus on a bit of speed.
So today it was an out an back 5o minute run through the streets of Auckland with the goal of the training session to keep steady pace and hopefully improve speed over the second half of the run. Well I did keep a steady pace, and was only marginally faster over the second half of the run. Still haven't gotten used to running the hills in Auckland streets, but I am adding in a lot of strength work which should also help with this.
Every day is a good day when you run. Kevin Nelson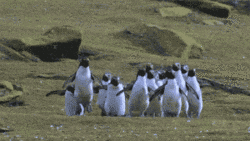 0.000 SBD | 0 | 0 |