harryp3 - 🏃 My Running Log | 13/03 | 5km
Mar 13 || 5.097 km || 0:22:36 || 4:25 min/km || BEST SPLIT KM || FASTEST PACE || 0m Climbed
User isn't sharing maps. That's their choice and you should be okay with it.
@harryp3's Activity Notes:
Today marked probably my longest non-running streak since picking it back up after my injury - 5 days! I decided that enough was enough and went out for a run, but as the weather wasn't particularly great I stuck to just 5km (we're having gusts of about 30mph and the ground was very soggy). The route I decided on was my usual, up through the village, around the 'triangle' and then down the woodland path called 'green walk' by the locals - green walk was especially muddy and as a result my pace dropped to 5:01/km in the 4th kilometre otherwise it was a pretty solid run, averaging 4:25/km. Considering the conditions, I'm quite pleased.
I'll probably head out for a longer run tomorrow, have a break on Friday, Parkrun on Saturday and then maybe another longer run on Sunday. I really should've gone for a run yesterday but the weather was horrid - unfortunately none of these runs will test my pace as the underfoot conditions are awful at the minute!
Mud sucks! The weather is FINALLY starting to get nice over here. Really looking forward to some time outside in the sunshine -- and on dry, firm ground, too.
0.000 SBD | 1 | 0 |
Every day is a good day when you run. Kevin Nelson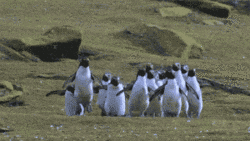 0.000 SBD | 0 | 0 |