run.vince.run - Lunch Run At Work
Feb 08 || 6.095 km || 0:30:16 || 4:58 min/km || BEST SPLIT KM || FASTEST PACE || 0m Climbed
User isn't sharing maps. That's their choice and you should be okay with it.
@run.vince.run's Activity Notes:
Its been a tough week. Public holiday on the Wednesday and its been a struggle with the mess in my routine. Just kidding, its been pretty nice have the week broken up and with the weather cooling down a little, it has made it a little easier to get out an train.
I was still feeling the effects of a pretty big training day on Wednesday, so was nice to simply head out during my lunch break for a nice 6km run through the streets. My work has some nice parks surrounding it, so you can easily get away from the motorways and streets of suburbia and have a relaxing run.
Holiday in the middle of the week sounds nice! Nice 'recovery' run!
It amazes me how often people end up running along busy streets and inhaling car fumes and listening to traffic the whole time. There's better places to run most of the time.
0.019 SBD | 2 | 1 |
Its hard to find them though. When I am using my run as a commute, I am inhaling the car fumes. It apparently is not too good for your body.
0.000 SBD | 0 | # |
Every day is a good day when you run. Kevin Nelson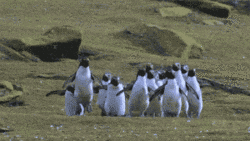 0.000 SBD | 0 | 0 |