harryp3 - 🏃 My Running Log | 07/02
Feb 07 || 13.329 km || 1:5:16 || 4:54 min/km || BEST SPLIT KM || FASTEST PACE || 0m Climbed
User isn't sharing maps. That's their choice and you should be okay with it.
@harryp3's Activity Notes:
I'll start off by saying I'm feeling a LOT better today and I've pretty much shaken off the flu I managed to get last week. It felt much easier to run with my breathing being faultless once again; I still have a runny nose, but that doesn't really hinder me, it's just really annoying!
I planned today to do an endurance effort, and incorporate some surges into it. I decided on a different route, whereby I'd run 5km at somewhere in between 4:50m/km & 5:00m/km and then I'd do two laps of Eaton Park (about 2.95km) flat-out at tempo (somewhere between 4:00m/km and 4:15m/km). I'd then repeat the same route and paces before heading back home. When I headed out it was a very different story however. We're in the middle of a storm and the winds are 30mph+ with gusts of 60mph - let's just say running into the wind was almost impossible. I'd successfully done the first 5km and was ready to kick on in Eaton Park but I simply couldn't, I was leaning forward and trying to power through the wind but it was a struggle to move at all - instead I ran pretty steady at 5:00m/km but it was more of a resistance training sort of effort opposed to a tempo surge. I'd done one lap, and then the torrential rain started which just added to the misery. I stopped after the second lap and took about a minute to recover from the wind that had taken EVERYTHING out of me, and contemplated finishing the run there. I decided that I was wet & soggy already so there was little point stopping. Instead of doing the final two laps of Eaton Park the second time, I just went straight back and cut it there, but picked up the pace for the 5km bit.
Every day is a good day when you run. Kevin Nelson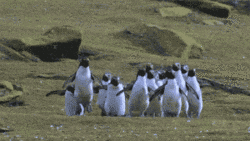 0.000 SBD | 0 | 0 |
Hi, @harryp3!
You just got a 0.22% upvote from SteemPlus! To get higher upvotes, earn more SteemPlus Points (SPP). On your Steemit wallet, check your SPP balance and click on "How to earn SPP?" to find out all the ways to earn. If you're not using SteemPlus yet, please check our last posts in here to see the many ways in which SteemPlus can improve your Steem experience on Steemit and Busy.
0.000 SBD | 0 | 0 |