run.vince.run - Sunday Run Off The Bike and Our Kitten
Feb 10 || 7.276 km || 0:43:7 || 5:55 min/km || BEST SPLIT KM || FASTEST PACE || 0m Climbed
User isn't sharing maps. That's their choice and you should be okay with it.
@run.vince.run's Activity Notes:
Just a Random Cat Picture For Your Amusement
Meet Rusty. We've had him since just before Christmas and he has been a part of our family since then. The reason why I included him in my running post today is because he also like to run. Even though he is an indoor cat, he does his best to continuously run up and down the stairs and through out the house. We have another cat Tim Tam, who has been with me for over 16 years now but although she is the best cat, she chooses to spend these years of her life lounging around and sleeping.
Anyway, buck to the run. We are now under three weeks till Ironman and today, after a nice ride out to the beach on a sunny day, we got off the bikes and did a nice a run around our neighborhood. Kirsty had planned to run for 5km, at the end of the loop, I asked if she wanted to join me for a couple more kilometers as I finished my run. She joined me for the rest of the run without any issues and now we are relaxing with our final training session for the week done.
Every day is a good day when you run. Kevin Nelson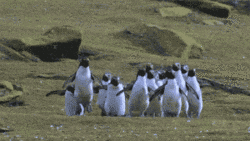 0.000 SBD | 0 | 0 |
D'awwww. Rusty is adorable. Love having critters around
Getting close to race ray! You starting to get excited, or are these events no big deal any more?
0.028 SBD | 2 | 1 |
Looking forward to it, but at the same time I am really enjoying the training. I wish I had a few more months until the race.
0.000 SBD | 0 | # |