ervin-lemark - Start Running
Mar 26 || 3.18 km || 0:19:16 || 6:03 min/km || BEST SPLIT KM || FASTEST PACE || 0m Climbed
@ervin-lemark's Activity Notes:
Who says that running is boring? Look at this variety and diversity...
Sunday - Morning run in sunny weather on snow high in the mountains with a variable profile.
Monday - Afternoon run in the rain on a flat gravel road along the riverbank.
Tuesday - Late night run /this one) in the city on asphalt with uphill sections.
Variety in every sense of the word.
What is your excuse not to start running?
You don't have one?
So, start! Join @exhaust, join @runningproject, join @actifit! Welcome! I am here to help you along each step of the journey. Because this is a journey of self discovery.
---
Photos
early Sunday morning with Puma on snow
yesterday afternoon, running by the river in the rain
this evening, doing uphill intervals
---
Better and better
You have uploaded 66 running activities, and 7 of them have been of similar distances (within 10 percent)! Here are your 5-fastest running activities of a similar distance:
Foggy, Cold and Short Night Run - 3.467km @ 5:19 min/km pace.
Short Night Run In Wind - 3.472km @ 5:20 min/km pace.
Tuesday Late Night Run - 3.481km @ 5:30 min/km pace.
Start Of Journey - 3.474km @ 5:32 min/km pace.
Late Night Run - 3.317km @ 5:34 min/km pace.
Over these 7 similar activities, you have travelled approximately 23.73 kms at an average pace of roughly 5:38 min/km!
Looks like you went a bit slower this time! Remember that it's important to take some rest days, and do some rehab / prehab / strength and conditioning training too!
0.000 SBD | 0 | 0 |
Every day is a good day when you run. Kevin Nelson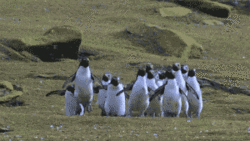 0.000 SBD | 0 | 0 |