ervin-lemark - Rainy Monday Afternoon Run By Kamniška Bistrica
Mar 25 || 7.808 km || 0:48:35 || 6:13 min/km || BEST SPLIT KM || FASTEST PACE || 0m Climbed
@ervin-lemark's Activity Notes:
Today's run was supposed to be a 10K one. To be honest, I felt somewhat tired after the joys of the weekend. Add to it, the cold and wet weather front from Northwest was approaching just at the right time to spoil the party today.
In fact, five minutes before 5pm, when I was ready to start the run, the first wave of the front came rolling in. So I waited in the car for twenty minutes and decided to make a 6K run.
When I climbed out of the car and started running, I realized that the feeling is quite OK, thank you. So I ended with almost 8 kilometers covered in an easy tempo under pleasant rain. Nice
---
Photos
Pools of water on the path by the river Kamniška Bistrica which the bad weather front washed in minutes before the run
Kamniška Bistrica, flowing down unperturbed. The water level will raise substantially during this night.
Trees by the path are starting to bloom.
Six more days to reach half a year of running every day :)
---
Better and better
You have uploaded 65 running activities, and 3 of them have been of similar distances (within 10 percent)! Here are your 5-fastest running activities of a similar distance:
Monday Evening Run With Amazfit Export Issue - 8.013km @ 5:50 min/km pace.
Rainy Monday Afternoon Run By Kamniška Bistrica - 7.808km @ 6:13 min/km pace.
Tivoli Park Run - 7.534km @ 6:35 min/km pace.
Over these 3 similar activities, you have travelled approximately 23.36 kms at an average pace of roughly 6:12 min/km!
Looks like you went a bit slower this time! Remember that it's important to take some rest days, and do some rehab / prehab / strength and conditioning training too!
0.000 SBD | 0 | 0 |
Every day is a good day when you run. Kevin Nelson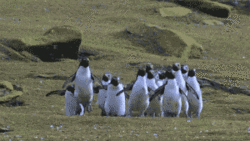 0.000 SBD | 0 | 0 |