harryp3 - 🏃 My Running Log | 26/02
Feb 27 || 3.957 km || 0:18:6 || 4:34 min/km || BEST SPLIT KM || FASTEST PACE || 0m Climbed
User isn't sharing maps. That's their choice and you should be okay with it.
@harryp3's Activity Notes:
FYI; this run was done yesterday, but I forgot to upload.
Yesterday was my first full day in Norwich after my reading week, and I went for a run as it had been three days since my last (which was at Andover Parkrun). I wanted to push myself and go for a few laps at tempo around Eaton Park, but it just didn't end up working out. The weather was pushing above 20°C and there were so many people (and lots of kids as schools had just started chucking out) in and around the Park so I was constantly having to dodge other Park users. I decided after just 1 solid kilometre at 3:59m/km to give myself a ~60 second breather and just carry on a little slower. Ultimately, this run was just going to be a little spin to warm my legs, after travelling on Monday, for a longer run today.
People dodging is the worst! Good job gettin' out there for a bit of somethin'.
0.044 SBD | 1 | 0 |
Every day is a good day when you run. Kevin Nelson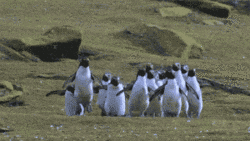 0.000 SBD | 0 | 0 |