run.vince.run - Lost In Auckland...Again
Feb 24 || 7.184 km || 0:45:59 || 6:24 min/km || BEST SPLIT KM || FASTEST PACE || 0m Climbed
User isn't sharing maps. That's their choice and you should be okay with it.
@run.vince.run's Activity Notes:
Just when I think I have everything worked out in Auckland, I get lost again.
Its been over two years now since I have been in Auckland and even though I no longer work in the CBD, I thought I wouldn't have any issues going for a run on my lunch break. I was at a conference at the University of Auckland, and I remember from last year the 90 minute lunch break seemed like an eternity. I had slept in and missed my HIIT bike session in the morning, so thought I would take advantage of the longer lunch break and head to the gym to make up for the lost session I had missed earlier in the day.
If it was only that easy. All I needed to do was run through the central park in Auckland where the Museum is located. I've run there before as there are lots of pretty cool trails and it feels like you are miles from the city when you are running through. I clearly knew a lot less about the trails than I thought I did. All I needed to do was run through the middle of the park and then onto the gym which was about 3 km from Auckland Uni. If you can make out my training on my map, I seemed to travel left, when I thought I was going straight and made it a lot longer and in the end, turned back after running almost 4km and not being at the gym yet.
Got some good hill climbing in though so the run was kinda worth it, and I did make the most of my lunch break.
Every day is a good day when you run. Kevin Nelson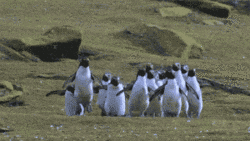 0.000 SBD | 0 | 0 |