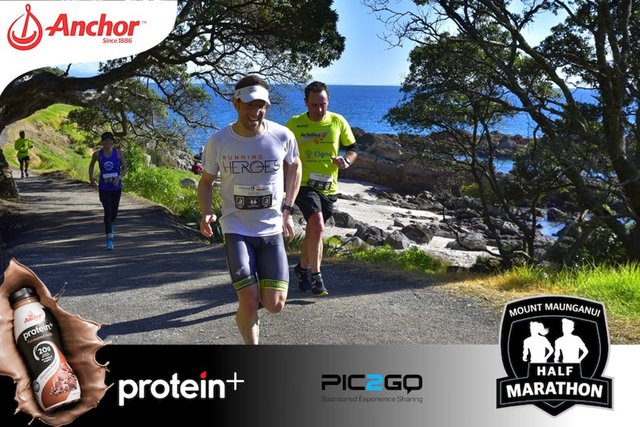 A quick decision to run the Mount Half Marathon last week
At the moment the sun is shining and Spring is almost upon us in New Zealand. After a rainy August, it looks like we have one or two days break before the rain might be back for a few more days longer. I'm doing my best to make the most of these sunny burst of weather. With August now over, its time for another review of the month just past including all my training goodness, with a look towards what is happening further ahead.
What Have I Been Focusing On
On Ya Bike! Well, I raced the National Duathlon Championships here in Auckland. I've been concentrating on my run which was a major positive on the day, but unfortunately, I got smacked on the bike. The long Auckland Winter has taken its tole and I have let my bike performances clearly slip. Its time to get back on my bike and turn it back into a strength.

Fast Friday. If you haven't seen, I've been putting together a quick post to the @runningproject every Friday, called "Fast Friday" . I am up to post number 4 with the Friday just past with my goal being to get to post number 50, so I am predicting some crazy ramblings by about the 30th post but wish me luck.

Strava App. Thanks for everyone's feedback on this one and if you've been following closely you may have noted the @exhaust platform has taken this on and done some pretty impressive work to get this running. If you're using https://xhaust.me/, your Strava activities will now be sitting there waiting for you to add some descriptions and details before they are posted to Steemit and Exhaust. This month I will be working on getting @run.kirsty.run to start using it(And probably have he take out top runner for the week). If anyone is interested in my code, I have it sitting here with a little documentation . I am still doing work on it to set up a weekly training review that will sync and post to Steemit. I have a better understanding of both the Strava and Steemit API so hoping this won't take me to much longer.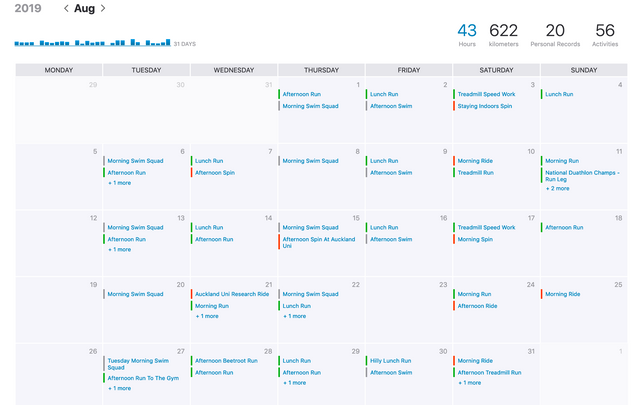 For more details on my training, feel free to checkout Strava
Upcoming Races
How The Month Went
Although a lot of my focus has been on getting faster, the past few months have been about enjoying my training again and having fun. I am really enjoying it and even though there are some times where I am either anxious or nervous about my training, generally I am loving it and I think it is showing with my time. I am setting new PB's in the pool and need to move into a more advanced group, and I would say my shorter distance running is faster than it has ever been, so hopefully this will be reflected in some cool race times later this year.
For my latest article for the @runningproject, checkout part 1 of my 3 part "Build Your Own Training Plan" series: https://steemit.com/runningproject/@runningproject/the-runningproject-build-your-own-training-plan
If you're interested in getting rewarded with Steem for your activity make sure you check out: - [Actifit](https://actifit.io/) - [Exhaust](https://xhaust.me/)
SHOUT-OUTS!