I've been on the fence for the last month or two about whether or not I should sign up for an October half-marathon event this year...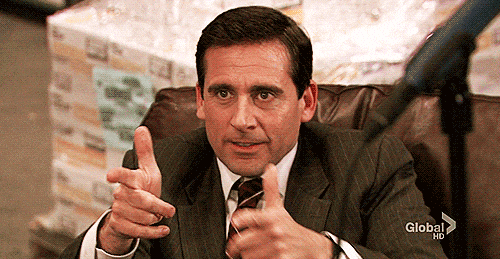 Humming and hawwing all the time -- but then I got around to looking at some previous results, and thinking about how good I felt when I was running more. I'm excited to say that the trigger has been pulled, and I've registered for the Victoria GoodLife Half Marathon in October of this year.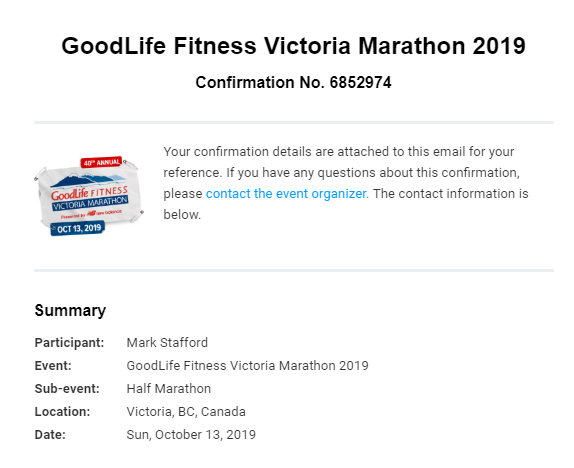 This is my first time running a Half Marathon event in my new home-town of Victoria BC, so I'm pretty excited. I've usually been going back to Kelowna in the fall to run in an event back there, as a bit of a family tradition -- but participation has waned a little bit, and I've kinda-sorta verbally committed to running this event in Victoria w/ some friends from work.
---
SO. Long story short -- it's happening in:

88 days gives me about twelve and a half weeks to get back into the kind of shape that I'd like to be in. My PB for a half marathon is 1:47:12 from the 2014 Whistler Half Marathon and I was pretty psyched on that time. Some of my other results range from 1:47:25 to a more recent 2:06:11 .
I'd be pretty psyched to get back into the 1:45:00~1:55:00 range -- so I'm gonna start looking at some training plans in detail here.
(Fun fact -- Through sussing out a training plan that works for me, I intend to slap together a "training calendar" section on EXHAUST that should tell me roughly how much I might expect to earn by completing the training plan in full)
Any runners out there with some recommendations on training volume/frequency and different workout 'types'? I'm looking at you:
@run.vince.run;
@toofasteddie;
@harryp3;
probably many many more that I'm forgetting.
SHOUT-OUTS!