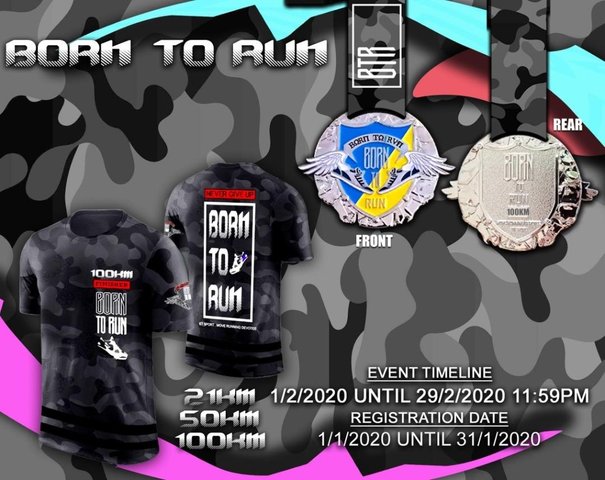 Image source Hi guys, this is another upcoming virtual run event organized by another event company Malaysia (Move.Running.Devotee).
This event is called "Born To Run". The running period for this event is one whole month of February 2020. This event can be completed with multiple run, or walk. There are 3 categories which are 25km, 50km and 100km. We just need to track our distances using any GPS tracking drcices or mobile phone with gps enabled. We can run anywhere we like either on the track, road, trail, or even on a treadmill.
The uniqueness of this event is that we can submit our results via whatsapp app rather than upload to the official website. The registration fee for early bird is RM55 (USD15), and finisher can get a cool medal and a finisher tee shirt.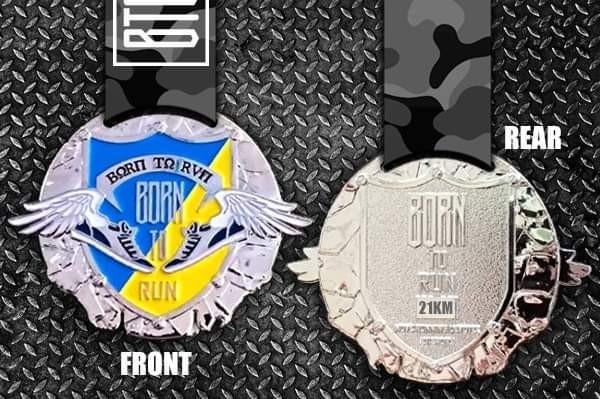 Image source I highly recommend for those runners or running enthusiasts who like to collect medals as achievement to participate this event. Click here for the link. Payment can be made through online transfer or credit card, whichever convenient. This event organizer is a trusted seller that they are quick in responding any queries and fast in shipping the goodies.
I join virtual race because I like to collect medals and award myself after a hard training season. Besides, I sually participate virtual race few months before my marathon race as a preparation.
SHOUT-OUTS!