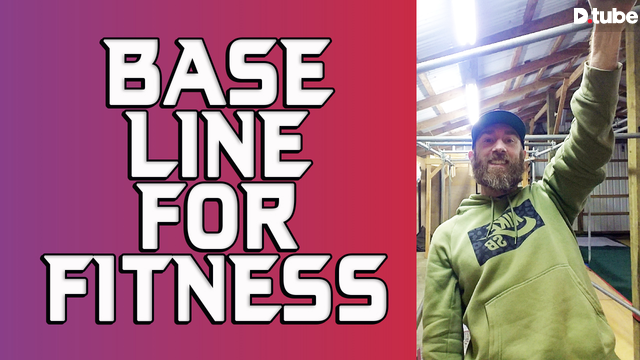 ---
Hi everyone!
Hope you're all well! Welcome to my video made exclusively for D.Tube and Cinnamon
I've still got my Climber's Elbow injury... the injury that's prevented me from training for Ninja Warrior for 10 months... but it does actually feel better than it has in a long time, and I think (I hope) that I can manage it through my training.
I'm way more unfit than I've been for 6 or 7 years, easily... so I'm getting everything in order. I've got my protein and diet stuff ready... I've got my baseline measurements for my BMI, and I'm getting a baseline assessment tomorrow. They'll measure my various body parts and get an idea of my fitness.
Once I've got all my baseline measurements, I'll be right to start... slowly but surely.
If you're considering changing up your or starting a fitness regime, or your nutrition, it's really important to get baseline measurements... otherwise you won't be sure if your new program is working or not.
Thanks for watching!
https://ipfs.busy.org/ipfs/QmUTjtppH9REpZr46Zvar8FEfj1YTpPrLTx3D4mJDBcNMz
---

Check out some detailed info at my EXHAUST page
Join me in testing out EXHAUST !
Australian Ninja Warrior | Australian Ninja Games | CryptoKicks
---
▶️ DTube
▶️ IPFS
SHOUT-OUTS!