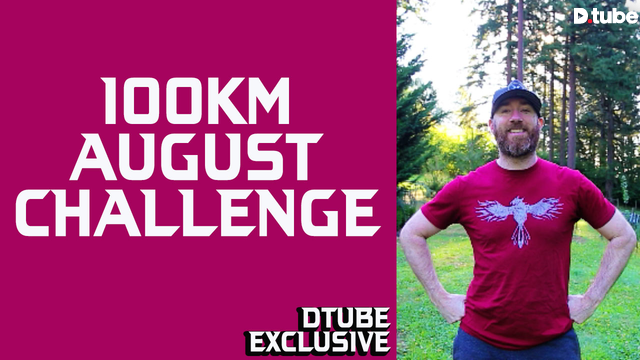 ---
Hi everyone!
Hope you're all well! Welcome to my video made exclusively for D.Tube .
I finished my 100km challenge in August... I ran about 4kms most days in August on a super hilly route to get to a total of 100km for the month... and it sucked.
The last week was super hard... I started to get shin splints and plantar fasciitis and just couldn't seem to recover enough to finish. I forced myself to finished the challenge, but the last two runs were just a disaster.
Don't run every day, it's a terrible way to go about things. You really need a couple of days to recover. I was trying to work on my conditioning, but I think I really achieved the opposite.
I'm now working way more on gym work to build my strength and flexibility.
Thanks for watching!
https://ipfs.busy.org/ipfs/QmUTjtppH9REpZr46Zvar8FEfj1YTpPrLTx3D4mJDBcNMz
---

Check out some detailed info at my EXHAUST page
Join me in testing out EXHAUST !
Australian Ninja Warrior | Australian Ninja Games | CryptoKicks
---
▶️ DTube
▶️ IPFS
SHOUT-OUTS!