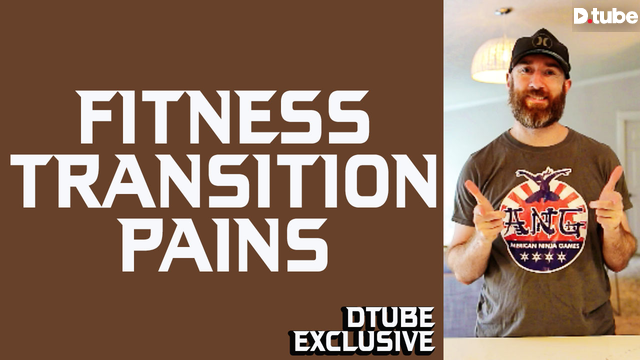 ---
Hi everyone!
Hope you're all well! Welcome to my video made exclusively for D.Tube .
With my August running challenge over, I've been trying to repair the damage I did to myself (plantar facisitis) with strength building exercises... but it's important to transition slowly because strength work puts a huge strain on your muscles, tendons and nervous system.
The slow transition is super hard for me though, I just want to throw myself into it and I've found that I'm ending each day with way too much energy and no way to expend it. I know it sounds weird, but it's a really big problem for me.
With tendon issues, it's important not to stop those exercises completely, the shock of the change can also exacerbate those same issues, so I've reduced running from every day to 3 times a week. It's still rough on the heels, and I'm definitely feeling that pain each morning, but I understand it might take a few months to work through it.
Still, I'm excited to be doing strength work, especially as it seems winter has come early. It's super dark in the mornings now and staying in my Ninja shed to exercise seems way more appealing.
Thanks for watching!
https://ipfs.busy.org/ipfs/QmUTjtppH9REpZr46Zvar8FEfj1YTpPrLTx3D4mJDBcNMz
---

Check out some detailed info at my EXHAUST page
Join me in testing out EXHAUST !
Australian Ninja Warrior | Australian Ninja Games | CryptoKicks
---
▶️ DTube
▶️ IPFS
SHOUT-OUTS!