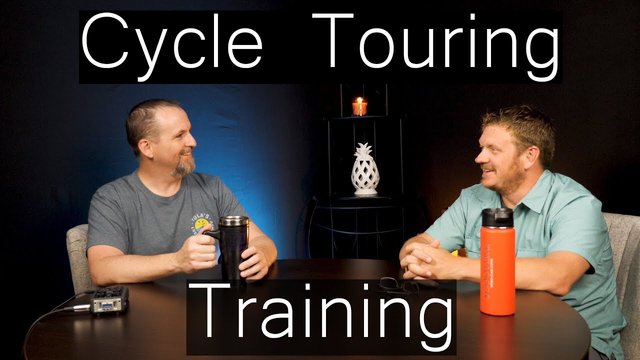 ---
https://www.youtube.com/watch?v=iPwXbKRQno0
In today's episode of Arthritic Bourbon Bikers, we discuss Bicycle Touring Training. If you want to enjoy and have a positive experience on your bicycle tours, you will have to put some time into training for your rides. Today we will talk about tips and tricks we've learned about training for rides that are practical and useful in ensuring that you enjoy your bicycle tour. Things like improving your fitness level, time in the saddle, and food and nutrition. Hope you enjoy this episode on training for your cycle touring.
Podcast is available on: Anchor: https://anchor.fm/brad-beaird Apple: https://podcasts.apple.com/us/podcast... Google: https://www.google.com/podcasts?feed=... Spotify: ttps://open.spotify.com/show/5V2ZyKNEb79uFlCD3RUDy0 Breaker: https://www.breaker.audio/arthritic-b... Pocket Casts: https://pca.st/V2k0r0 RadioPublic: https://radiopublic.com/arthritic-bou...
bicycletouring #cycletouring
My Gear:
Panasonic Lumix S1 - https://amzn.to/2Slgjby Panasonic GH5 - http://amzn.to/2xsul3Q Panasonic Lumix 12-35 G X Vario II - http://amzn.to/2y5Wmv2 Panasonic Lumix 35-100 G X Vario II - https://amzn.to/2DNuOyB Rode VideoMic Pro Plus- https://amzn.to/2wBthHF DJI Mavic Air - https://amzn.to/2u4j4lC
We are a participant in the Amazon Services LLC Associates Program, an affiliate advertising program designed to provide a means for us to earn fees by linking to Amazon.com and affiliated sites
---
▶️ DTube
▶️ YouTube
SHOUT-OUTS!