Another awesome event will take place today and tomorrow on 14 - 15 September the sixth edition Red Bull Hardline - downhill competition. Held on Dyfi Valley, mid Wales UK. The show will be live stream in red bull TV .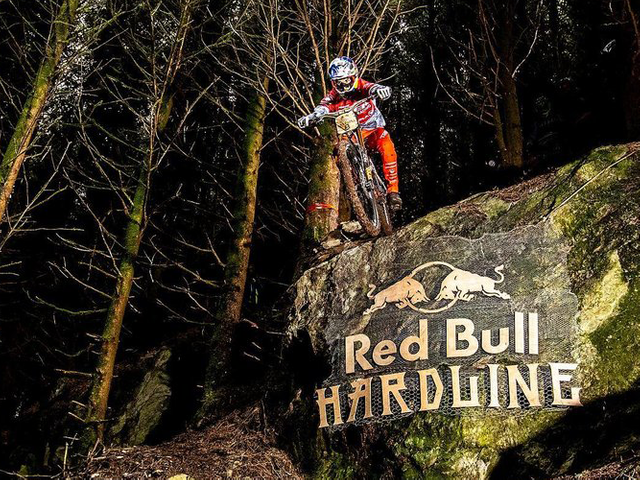 image source
This is most hards and technical track for downhill mountain biking ever made and only the toughest mountain riders were invited. and marks the end of the season DH
https://youtu.be/zVatEjMNRdU
The track was made by Dan Atherton, who not just great line builder but also a great rider. He will participate in the competition this year. We will see and Gee Atherton, Dan's brother who won last year edition.
One of the interesting name for me was Matt Jones who is participating in Crankworx slopestyle competitions. Also, his brother will ride. Two brothers couples it will be interesting rides.
Seems this year weather will be good and we'll see more speed and more big jumps.
https://youtu.be/EHNsGj_JCAA
SHOUT-OUTS!