It has been warm and my girls are all away, so this evening I made an omelette and went for an evening bike ride. These days I am often going past the sea at Svanemøllen and then into the wealthy suburb, Hellerup, north of Copenhagen.
The first thing you see when you approach Hellerup from the south (from Copenhagen) is the large Tuborg beer bottle.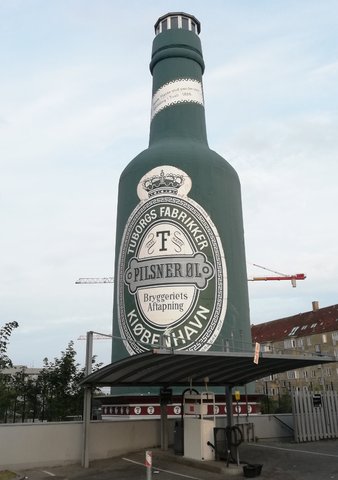 The Tuborg beer bottle of Tuborg Harbour.
This strange sculpture was made for an exhibition in central Copenhagen in 1888 and then moved to Hellerup where the new Tuborg breweries had been build. They were in use as brewery until 1993, but by then they were bought by Carlsberg and an enormous brewery was build in the middle of Denmark so it was easy to send the beers to all corners of the kingdom.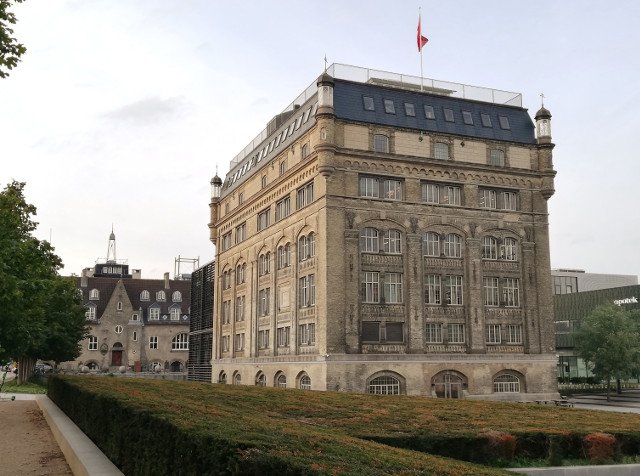 One of the large factory buildings that still stands.
Most of the building from the old brewery is gone now, but the old main office is a pretty interesting building made in the Danish version of art noveau and Arts & Crafts called skønvirke. The house is called the Rosen House after the architect, Anton Sophus Rosen. It was build in 1913.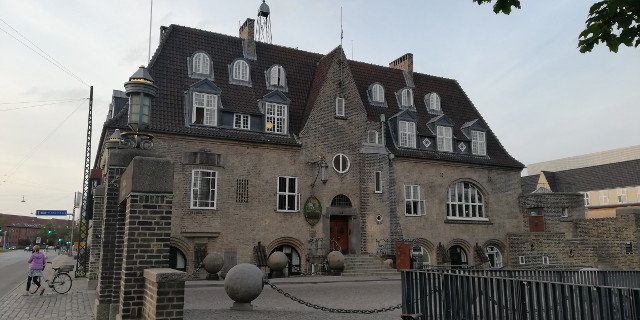 The office building.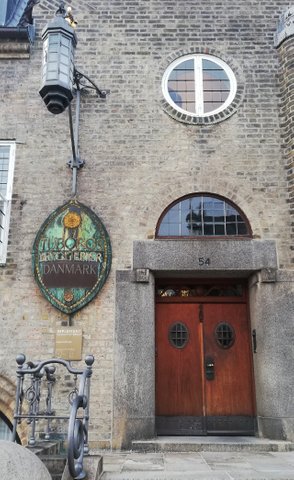 The solid looking entrance. Today it is used by some fancy consulting firm.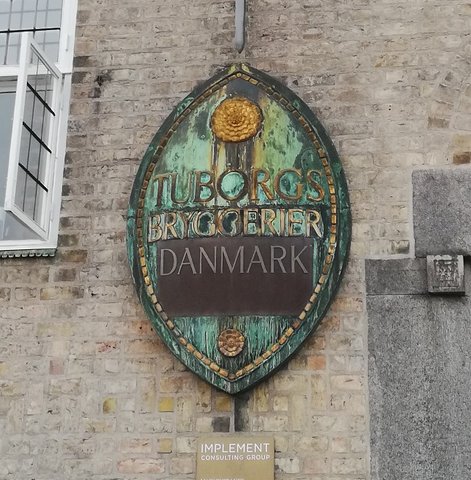 The sign saying: Tuborg's breweries Denmark.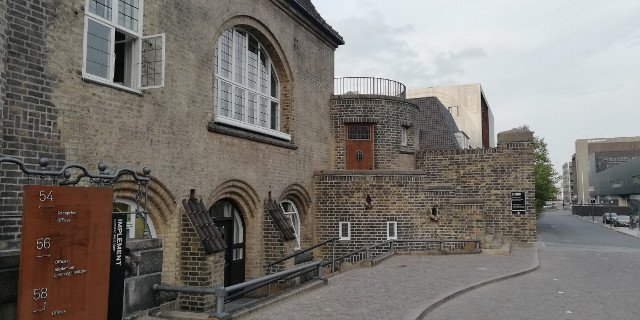 The building sported many strange details.
The large mineral water building still carry a large Tuborg logo. I remember the clocktower on top of the building from my childhood. I never lived her, but my cousins did so we visited quite often.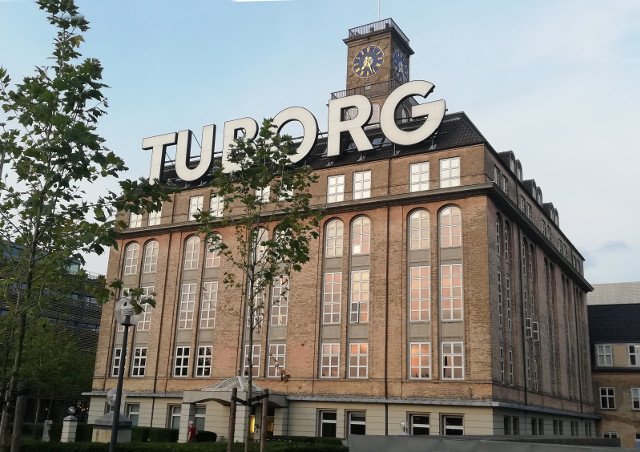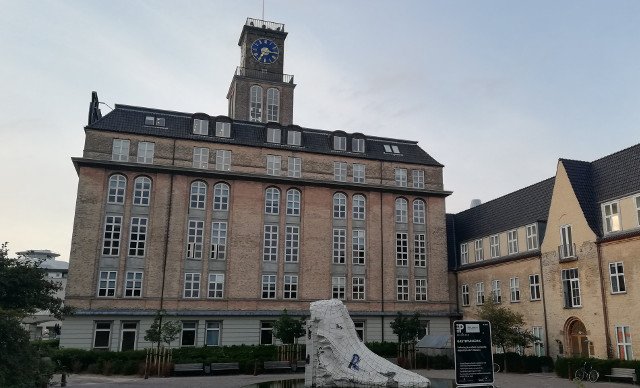 The mineral building seen from the south.
It was a warm and beautiful evening, and the trip was about 12 km.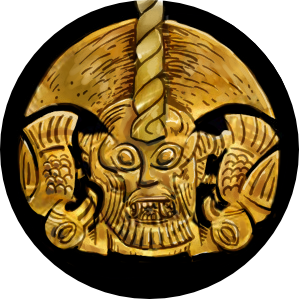 SHOUT-OUTS!