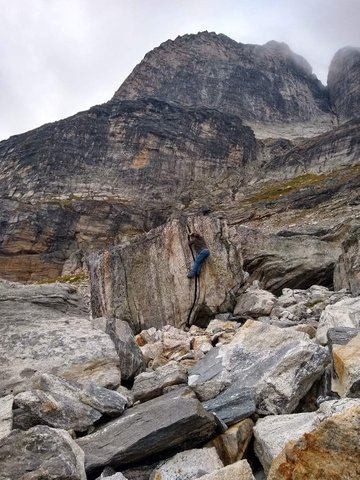 A pair of boulders that we climbed this weekend between rain storms. The hand crack is amazing, mellow, and in an incredible location at 8100 ft elevation. Mt Gimli stands tall above with the main summit on the upper right.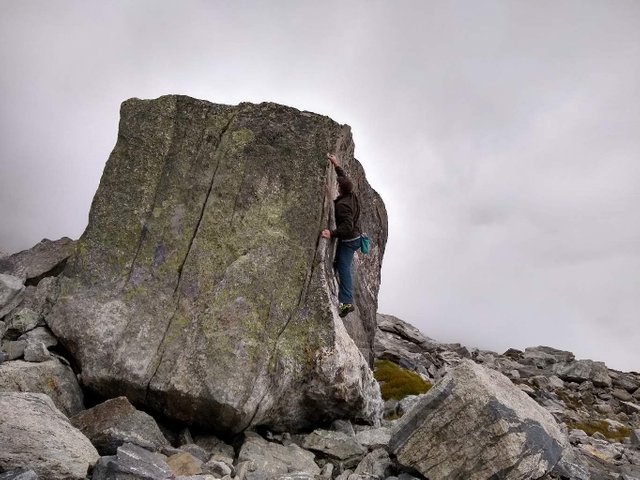 This boulder has a nice little ramp on a slight overhang with solid holds.
The entire area holds WORLD CLASS bouldering that is waiting ever so patiently for some seriously strong climbers to put up problems. I could easily create V12+ problems by ticking holds, I just can't climb them.
Our next trip in will see some concerted efforts to establish some problems.
As always we had a regular accompaniment of mountain goats shadowing us waiting for urine.
Posted using Partiko Android
SHOUT-OUTS!