With my busy weekend, I completely forgot to post about how my training was going.
I had two 5Ks schedule with the Minnesota Brewery Running series. Saturday's was at Bauhaus Brewing, and after a speedy 5K in which I broke 23:00 minutes for the first time ever—just barely: 22:57, I sat down to celebrate with their Short Pants lemon shandy. Perfect after a run on a humid day.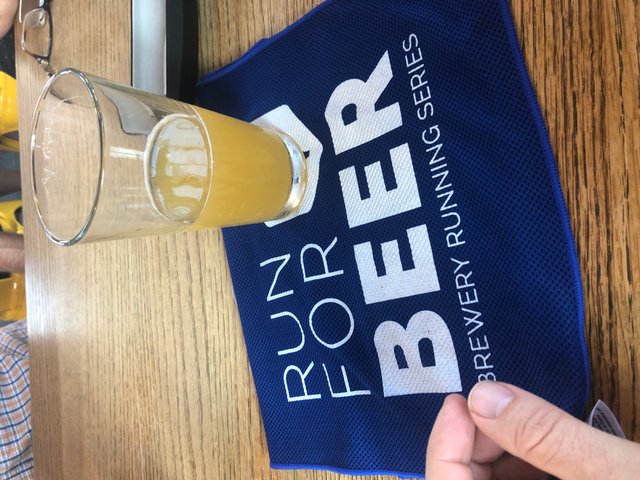 Then Sunday we were over at Dangerous Man, one of my favorite taprooms in Minnesota, simply because the beer is so good. It's a small place. That meant a smaller crowd than normal and less competition for the coveted golden growler. My original plan was to run a slower race and save my legs for Monday's long run, but since there weren't any speedsters in the group, I decided to push things and go for the win. My pace was a touch slower than Saturday's but that didn't matter, I won myself a growler of their Blackberry Raspberry Milkshake IPA. What a treat!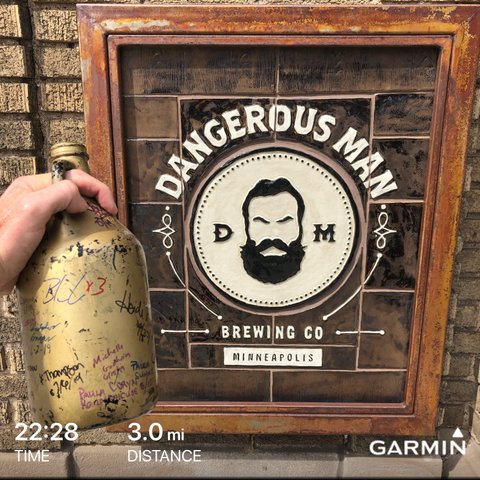 SHOUT-OUTS!