Ironman Race Day Recap
by @run.vince.run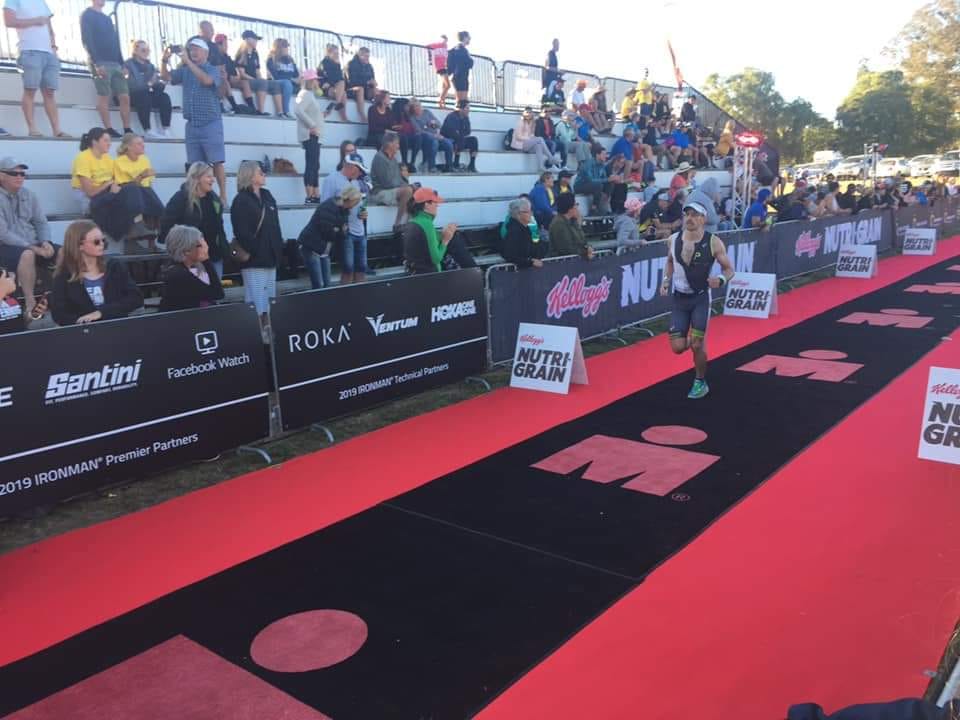 My third Ironman race is done and still trying to take some positives from the day. I did make a few mistakes through the day which caused me a lot of issues and I own them completely. Will definitely learn from the experience.
No GPS Data as I had some issues with my watch when I finished the bike leg and lost it all. But if you would like to see the results, they are here: https://www.sportsplits.com/m3/individual?c=1&r=6655&e=1&a=33176&l=en-US
Training and Lead Up
I have been focusing more on quality and not quantity, following "The Time Crunched Cyclist" focusing more on high intensity training to develop endurance. I have been using this philosophy for a lot of my training and have been feeling strong as well as rested for this race. It definitely didn't give me a "big bang" improvement that I would have hoped for, but I was really enjoying my training in the lead up and only needing to outlay 10 to 13 hours a week of training. My knee soreness has also cleared up, after about 2 years of pain, treatment and strengthening. I was ready and looking forward to race day.
The Race
IM NZ is a great race, well organised and there is a lot of support from the town and around the country.
Race Day
This is where things get more interesting. - Swim: Smashed it...1 hour 2 minutes with only three training sessions a week. I even think I held back a little to make sure I was good for the bike ride. There was a lot of bikes in transition when I was heading out on the ride.
Ride: I knew there was going to be a lot of riders coming past me on the bike, and I was happy to let them past. The wind picked up as we were swimming and was a lot stronger than forecast. A lot of the bigger guys on the bike, struggled on the hills and into the head wind, which helped me bring back some time. I made it to the 120km and had a flat, I stopped and had a lot of trouble inflating the tyre again, as I had a new wheel cover disk on the back wheel. This lead to some time delay, I hoped that was a small leak and inflating it would get me to the end of the ride. I needed to change the inner tube about 5km down the road, loosing about 15 minutes. I was just over 4 hours into the ride, but still looked good for under 6 hours. The time off the bike seemed to stow my legs a lot, and really struggled to get back onto pace. After about 20km down the road, I was panicking and decided to change my nutrition plan and get a jell from an aid station. That went down well and decided to start on the coke early at the following aid station. It didn't help my ride much but was feeling a little more positive about the rest of the race, I came into T2 after about 6:14 on the bike. Changing my watch into run mode had it freeze up and ended up loosing all GPS and data...Not really an issue, but cannot really review much from the race after that.

Run: An easy run through transition had me feeling really surprised and my legs were feeling really good. I was looking forward to the rest of the run and started strong. At about the 6km mark, my stomach started to cramp up from the nutrition I had used on the bike. It turned the run into a lot of a walk, and I am actually surprised to finish with 4 hours 29, because I seemed to be walking a lot.
At the end of the day, I feel good with myself on finishing the race but am a little disappointed with my time and really wanted to improve on my last results. I still stand by my training as it seemed to work for me in the swim and Kirsty smashed her race as well which gives me some confidence that I am doing things correctly.
Anyway, hope everyone can learn something from my race. I am happy to take a step back and work on shorter races for the time being.
About the Author Hey I'm Vince, an Aussie living in New Zealand, trying my best to make the most of the time I have. I work as a Software Engineer but love to run and all aspects of it, including geeking out on the latest science to help get the most out of my body.
For my latest article for the @runningproject, checkout my theories on tapering for your race: https://steemit.com/runningproject/@runningproject/its-taper-time-with-the-runningproject
If you're interested in getting rewarded with Steem for your activity make sure you check out: - Actifit - Exhaust
LOG IN TO VOTE AND COMMENT