I just finished a 7.115km run that lasted about 0hh:39mm:25ss !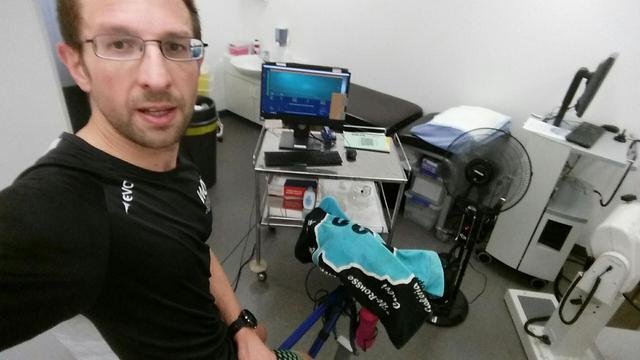 Today I had the first of my performance tests at Auckland University as part of a scientific study I am taking part of. My run came after the performance test and looked at it as a good training session for up and coming triathlons later in the year.
The performance test had me doing a 15 minute warm up, then wearing me out for 45 minutes by having me cycling at 200 Watts, before I then needed to do an 8km time trial at the end of the performance test. Today my time trail was 1 second quicker than my previous one, so hopefully I am taking the placebo as part of the study.
The plan was to then run to work after the performance test which was a little easier said than done cause I was a little stuffed after the ride. Took it easy though and made sure I had a nice 7km recovery run into work.
For more details on my run, feel free to checkout Strava
Check out some detailed info at my EXHAUST page
Join me in testing out EXHAUST !
SHOUT-OUTS!