https://cdn.steemitimages.com/DQmfZWy2dL5jArUnnsXFULh4fYC3vifXBMKW6WkRcz6WLGE/Bitcoin%20Imprint%201.5.png
What happens when Bitcoin goes to the moon?
It leaves an imprint of course!
This was easily the hardest pixel art project I've ever attempted.
https://cdn.steemitimages.com/DQmZZmhjp38VoZ9cD28dBZeAGrz3rPKBZnN5YLT73P3zwTf/Bitcoin%20Imprint%20Actual.png Actual Size
This #cryptoart was created with Pyxel Edit . It took me literal days to work out how to do a pixel art circle....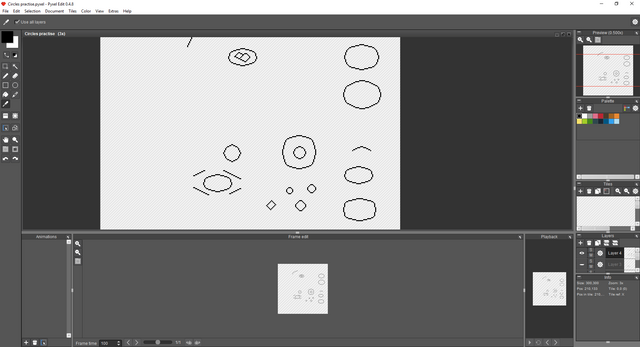 Drawing a circle in Pixel Art is easy... you divide it into quarters, and basically choose whether to go one or two pixels down or across: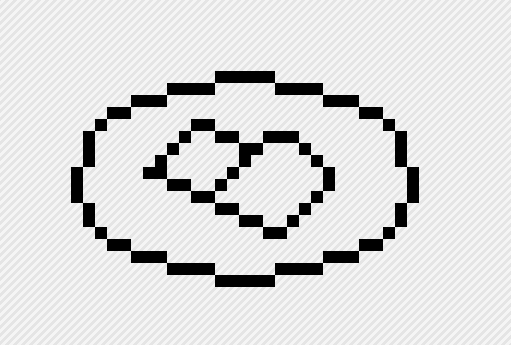 To make it look like the circle is lying down, then you make it more of an oval shape. Oval shapes are just as easy, you draw a circle and extend the top and bottom out sideways. The problem with my piece is that I kind of wanted it to be diagonally lying down... the top and bottom of the Bitcoin 'B' is the top and bottom of the circle... and it took me so many attempts to figure out.
I basically had to take a photo of a coin light from behind, draw that, and then invert it.
I also spent ages trying to figure out how to do the shadow... I drew the circle and then tried to work my way up.
After spending an afternoon doing the above, I was actually out running when I realised I could draw the circle once, copy it, move it down and then fill in the gap. Once I realised that I ran home so fast. I'm pretty happy with the result.
I am wondering if I need to make the line on the long side of the B stronger... I dunno.
Anyway, thanks to SndBox for holding another contest. If you're interested in checking it out, click on this ol link .
Bitcoin to the moon!
SHOUT-OUTS!