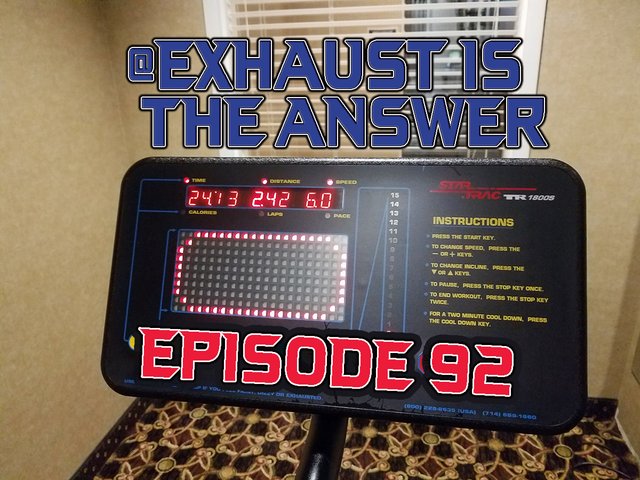 ---
Hi everyone! Hope you're all well!
Did a ton of treadmill work and lots of swimming today... working and sleeping in the same room isn't great for sleepytimes... so I have to @exhaust myself in order get any sleep.
Treadmill work really is pretty amazing terribly awful. It's super boring, and hot and mega unfun... but @exhaust makes it better. @exhaust is a Steem blockchain frontend (that you can find here ). You get paid in liquid steem for the exercise that you do... but the big news for today is that @exhaust will also provide 100% of it's curation to it's delegators. This is massive and so incredibly generous.
I love the @exhaust community, and it absolutely motivates me to get moving.
Here is the post: https://steemit.com/exhaust/@exhaust/delegate-to-exhaust
Thanks for watching!
https://ipfs.busy.org/ipfs/QmUTjtppH9REpZr46Zvar8FEfj1YTpPrLTx3D4mJDBcNMz
---
Check out my more detailed post on my blogging account How to train for Ninja Warrior or my website Australian Ninja Warrior
---
Join the @dtubefitness community today! Everyone is incredibly supportive and extremely generous with their knowledge.
https://cdn.discordapp.com/attachments/423878567999438849/426474434614788096/banner.png
Join the @dtubefitness curation trail so that you too can get regular upvotes and support on your fitness journey:


Check out some detailed info at my EXHAUST page
Join me in testing out EXHAUST !
Australian Ninja Warrior | Australian Ninja Games
---
▶️ DTube
▶️ IPFS
SHOUT-OUTS!