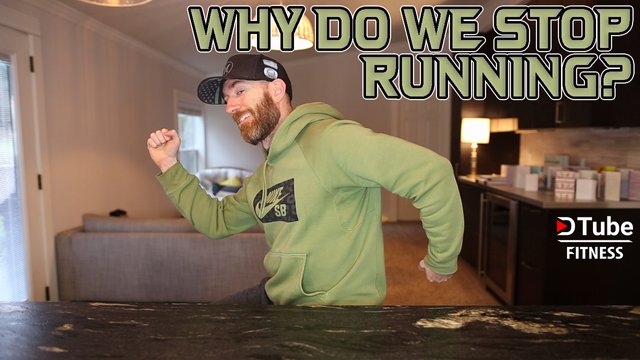 ---
Hi everyone! Hope you're all well!
Running just isn't that much fun. It's definitely more fun if you've got friends to run with, and it's more fun if you've got a goal that you're scared of... but at the moment, apart from timing myself, I don't have a huge amount driving me to keep on running when I'm tired and just want to walk for a second...
I got my worst time in months today... I walked quite a bit. I walked because I was uncomfortable... but the thing is... when you're uncomfortable, when your lungs are on fire - that's when you're getting the most benefit. That's exactly the point when your body realises it needs to adapt to survive... and instead of driving that point home and improving, I backed off.
I'm disappointed, but that's okay, this realisation should push me harder on Friday to keep running up these crazy hills even when I really don't want to. That's how we grow.
Thanks for watching!
https://ipfs.busy.org/ipfs/QmUTjtppH9REpZr46Zvar8FEfj1YTpPrLTx3D4mJDBcNMz
---
Check out my more detailed post on my blogging account How to train for Ninja Warrior or my website Australian Ninja Warrior
---
Join the @dtubefitness community today! Everyone is incredibly supportive and extremely generous with their knowledge.
https://cdn.discordapp.com/attachments/423878567999438849/426474434614788096/banner.png
Join the @dtubefitness curation trail so that you too can get regular upvotes and support on your fitness journey:


Check out some detailed info at my EXHAUST page
Join me in testing out EXHAUST !
---
▶️ DTube
▶️ IPFS
SHOUT-OUTS!