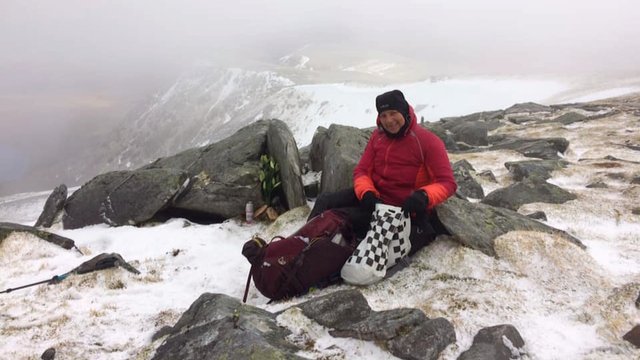 Me at the summit of Ben Hope on Saturday.
I've just returned from the most amazing long weekend in the far north west of Scotland, a place I have never visited before but will definitely return to, as it has the most extraordinary and unusual beauty.

Left to right: The Quinag, Canisp, Suilven, Cul Mor, Cul Beag and Stac Pollaidh, from Baddidarrach.
And tomorrow I'm off on another trip – this time walking part of the West Highland Way, and wild camping.
As most of my Steemit followers are probably aware, I'm crazy about hillwalking and mountaineering. But the pace is increasing now, because I am working towards my Mountain Leader qualification, and the assessment will take place over a week at the end of April and beginning of May.
In order to qualify, I will need to have at least 40 "quality mountain days" (which I have already completed!) and eight nights of camping, four of which must be wild camping. I've only done two nights of truly wild camping, so that's the reason for my next expedition. It should be fun!
I will also have to complete a home-based examination paper. So I'm going to be busy over the next few weeks!
A picture that represents my mountain passion
I haven't had much time to look at Steemit recently (and no internet connection while I was up north). But today I found out that the fantastic artist @longer has drawn a beautiful picture for me, which seems to represent my inner mountain child!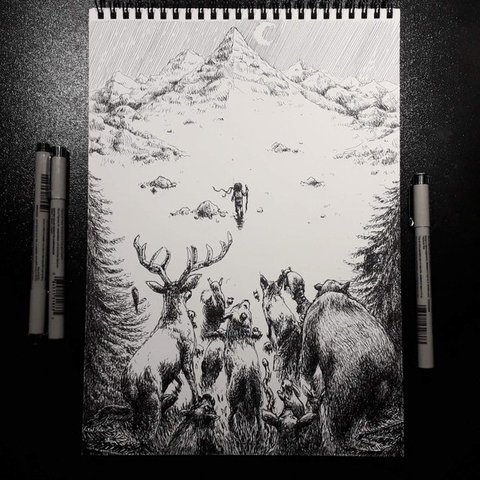 It's such a lovely dreamy, spiritual drawing, and I think it deserves a lot of upvotes. I really love the way the animals are looking at the "mountain child" – I've noticed that animals often do look at walkers curiously when they think they are not being seen, and I've certainly seen deer doing this.
I love the purposeful gait of the walker, striding towards those lofty peaks. There's a lot of psychology in that stride! It's hard to express how much I love this picture. It captures a bit of my spirit.
The comments that @longer made in his post about how he did the drawing are very funny as well as interesting. I hope you like the picture too.
More adventures to come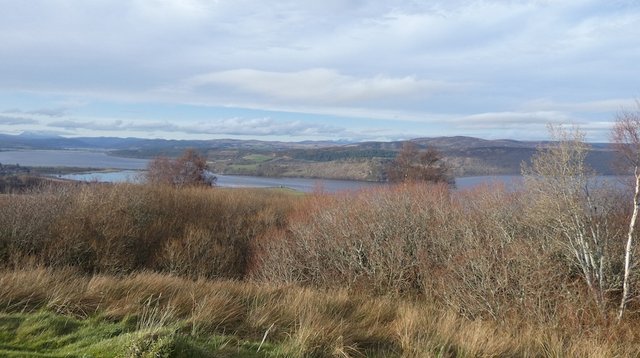 Views over the Dornoch Firth and beyond.
I have a lot of tales to tell, and photos to show – but they will have to wait until I return from the West Highland Way at the weekend, after I've had a bit of a rest, as I think I'll need it!
I'm looking forward to getting back to reading people's posts too. I keep worrying that people will think I've got fed up with Steemit! But no – I've just been far away from internet and computers. So a short post today, but more to come later.
SHOUT-OUTS!