Hey @raserrano -- thanks for the comment, and thanks for the interest in @exhaust.
Currently, the site at https://xhaust.me is in alpha stage -- so there are numerous things that are currently imperfect and/or broken.
However -- if you're having troubles posting through, it's likely because the site is no longer optimized (functional) on mobile browsers (or even just smaller screens). Currently, you need to browse the site on a desktop web-browser (I think most screen sizes / resolutions will work). If you log in and browse to your dashboard -- you should see some options to log a new activity. Following the prompts will eventually get you to the point where you can create the post on Steem that's related to your exercise activity: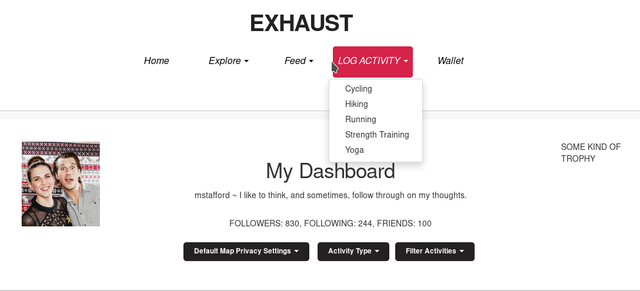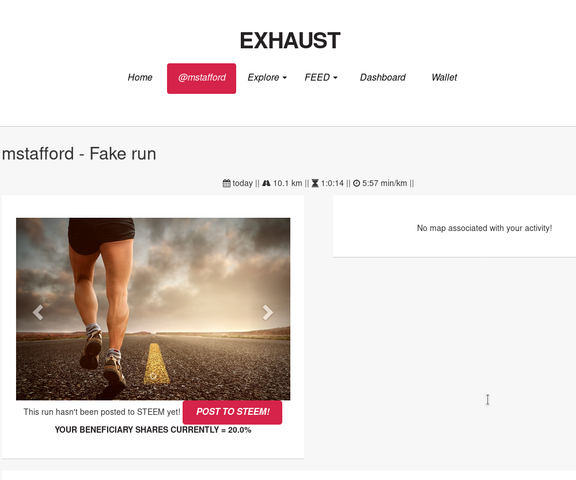 Hope this clears things up! Also -- I'm hoping to have a much improved version of the site running in the next 3~4 weeks. So please be patient :)
---
Regarding Gladstones -- you may have had some in Oregon. It's brewed on Vancouver Island, and there's a fair amount of Oregon (mostly Portland) beers up here -- so I wouldn't be surprised!
SHOUT-OUTS!