Just took a very quick look (I'm still at work for another couple minutes). Seems like something within the GPX file is causing some of the site backend stuff to throw an error.
This isn't that uncommon -- various devices (watches,phones,etc...), I have discovered, like to format their data a bit differently.. I'll download your GPX file this evening and see what the issue is. You can see from the image below that everything is uploaded just fine, but the "distance" field is coming up blank -- which causes a "divide by zero" error in a couple places.
I'll shoot you a message when it's fixed -- then you should be able to select your activity from your dashboard and simply click the "Post to Steem" button.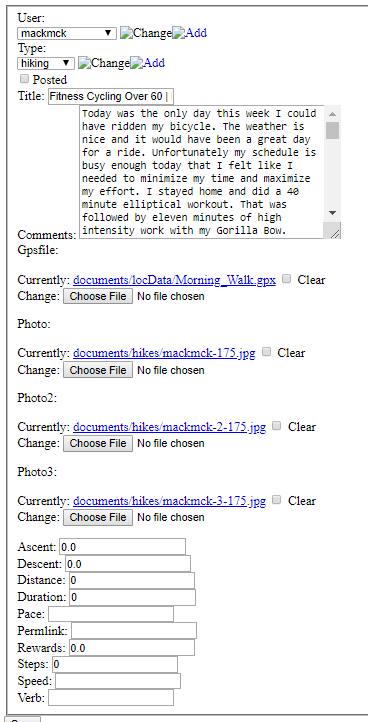 Cheers,
LOG IN TO VOTE AND COMMENT