And probably the only campfire of the season...
Definitely worth it, though...
Last weekend, we finally made it outside for a bit of fun in the sun -- some time to decompress away from screens and work and deadlines and the constant onslaught of incoming information. Feeling intensely refreshed after having a bit of time to just relax outside with @caitycat and the boys. Along with that, I think sleeping in the van actually fixed my neck a bit -- it's pretty comfy in there, if I'm to be perfectly honest.
It's definitely a bit disappointing though, because it's probably going to be the last campfire of the season before the fire-ban comes online (wildfires are already starting to pop up around the province ). I don't imagine it's much further than a couple weeks away before they stop allowing campfires. No matter though -- kinda used to it by now.
Regardless -- the weekend outside was refreshing. And it was inspiring / motivating to get out to some climbing crags again and be awestruck by the scale and shape of some of these walls. While I didn't get any climbing in, I definitely fortified my resolve to continue my training. Back when I was first gettin' into the swing of some regular Steem blogging -- I was speaking a lot to the climbing training that I was doing. I'm happy to report that I've started again -- though, I don't know if I'll bring The Crushening series of blog-posts back. Though, I do have a desire to create a training journal -- I don't like the idea of sitting down all night and writing for 30~45 minutes each time.

I'm currently planning another climbing trip with the boys to go get stoked in Revel stoke -- I've heard there's some absoloutely incredible climbing out there. Gettin' in the right frame of mind to try hard, and doing some last minute training to try to get a bit stronger before spending 5 nights in the forest swingin' in our camping hammocks. Hoping that I can flesh out some @exhaust features to a point where I can blog about the trip and share some climbing performance metrics -- but we'll see.
Not only that -- but I need to spend a bit of time thinking about some photography (and practicing my drone piloting skills) so I can get some sick climbing footage. I'll cross the bridge about battery charging when I get there. We'll see what happens. For now -- I'm just trying to wrap my head around the various functionality of the drone, and try to not break it (again).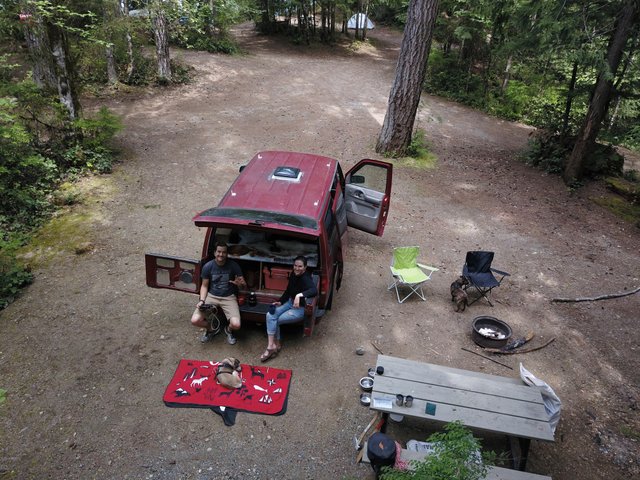 What's currently fresh in my mind, though, is the current status of my @exhaust project. I've had some discussions with a few people recently that has left me feeling very positive about the future potential of the project. Along with that -- the town that we camped in is a VERY cycling / mountain-biking / climbing / out-doorsy lifestyle oriented community. There was a bike racing event when we were there, and you could see all the people around town that were participating in the event, and just excited to build their community. If even 1% of this enthusiasm could be captured, it could be channeled into such a positive communal/societal force -- and it has me fired up to go on a bit of a code sprint over the next ~3 weeks to try to flesh out some project ideas. I wont spoil any of the details for now -- so sit tight.
That being said -- I've spoken about it a bit before, but @exhaust currently manages the XHST (steem-engine based) smart-contract token. I've recently figured out how to allow staking (powering up) of these tokens, and am starting to consider some ideas for how to leverage and distribute them to EXHAUST users. Hoping that the 2nd half of 2019 is gonna be exciting!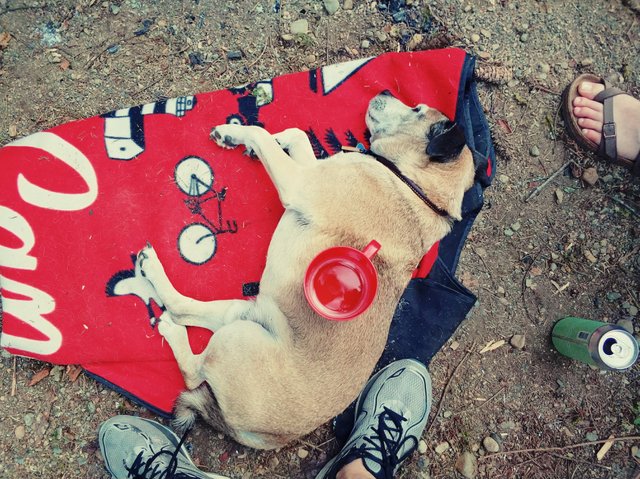 Hold my beer! Good boy!
SHOUT-OUTS!