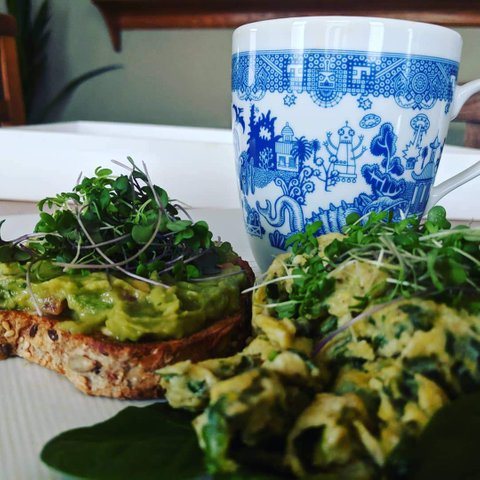 Mini photo shoot with one of my most photogenic mugs.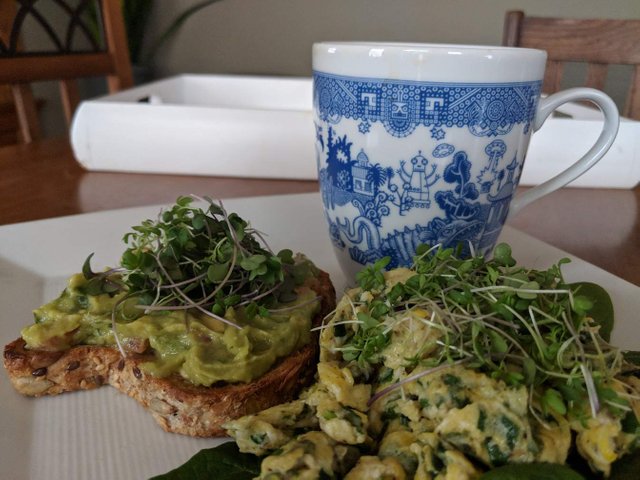 Worked up an appetite on my trampoline and yoga mat this morning.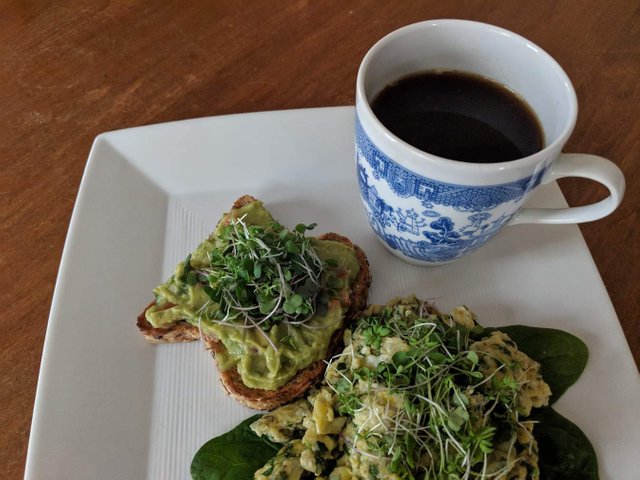 I've been putting locally grown micro greens on nearly EVERYTHING lately.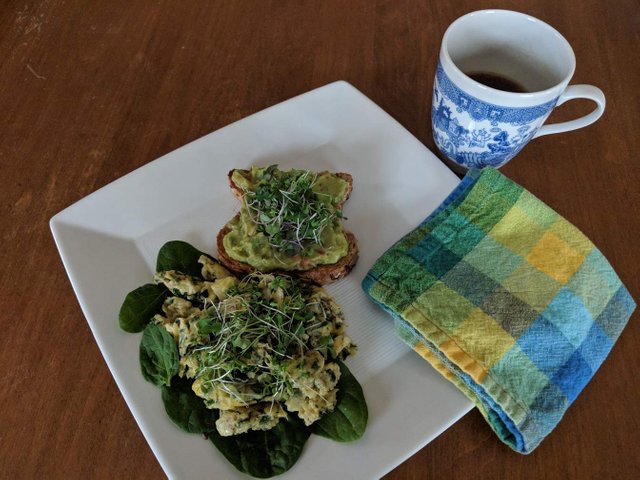 All 📸 mine. Shot with my Google Pixel 2.
This meal has fats (buttter, avocado), protein (eggs, seeds), carbs, and veggies. Everything I crave after exercise.
What are your favorite post-work out fuels?
.
Posted using Partiko Android
SHOUT-OUTS!