Exploring makes you hungry. If you're exploring Belfast on a frosty weekend morning, drop in to the city's St George's market. It's (officially, award-winningly) one of the best indoor markets in the UK and Ireland. And a great spot for breakfast!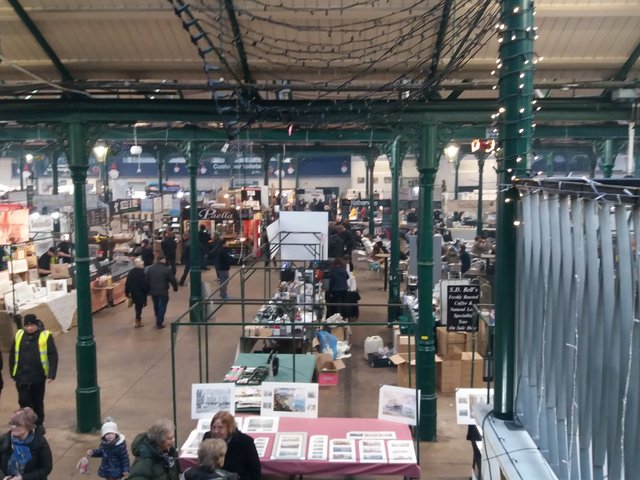 You can find all kinds of grub - from Lebanese to Mexican - on the stalls. Or you can do what we did and splash out on brunch in George's restaurant, overlooking the columned market floor.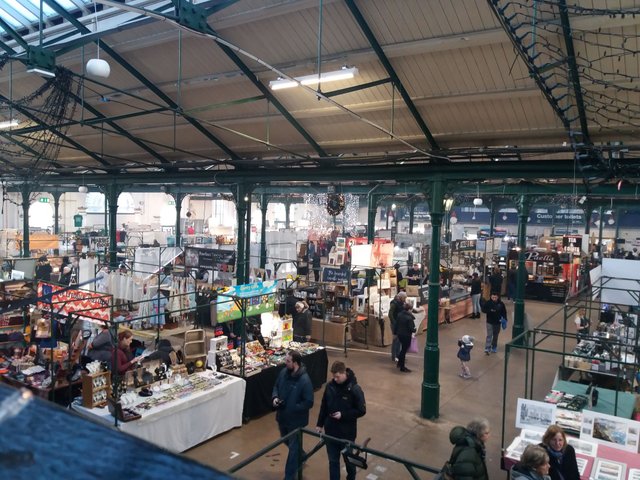 How about eggs benedict?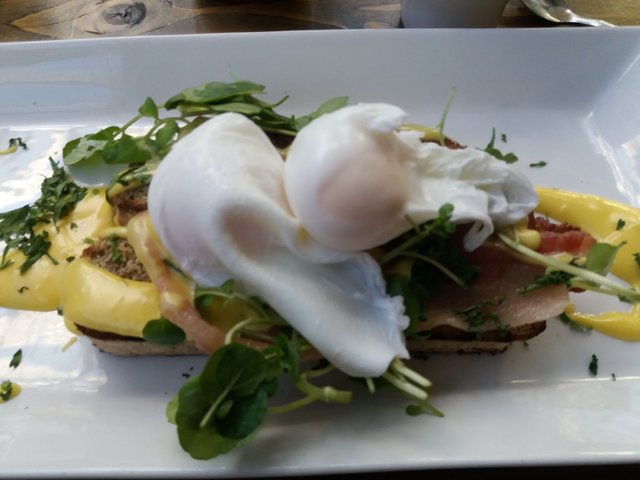 Or this low-calorie ( coughs ) Ulster fry: bacon, black pudding, potato bread, and fantastic pork and dulse sausages. (Dulse is a seaweed, harvested from local shorelines in Antrim and Down.)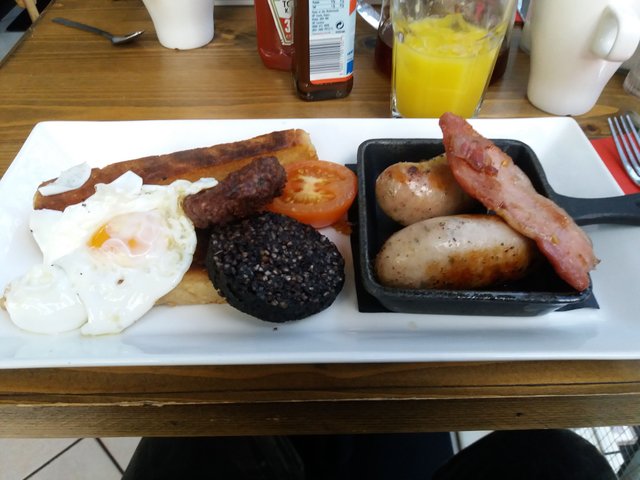 Take a few minutes to let that settle (more like an hour!) then stroll among the stalls. To your right, the cooks and cheesemongers, organic butchers and growers. To the left, antiques and crafts. Brassware - old telescopes and firedogs - gleams in the low sun coming through the Victorian windows.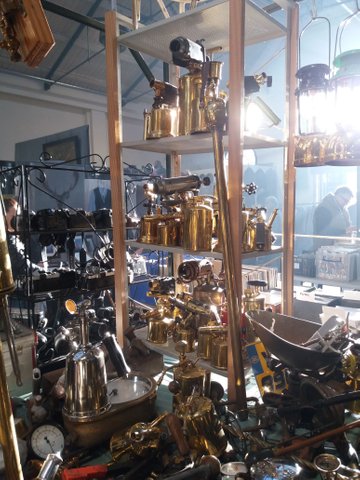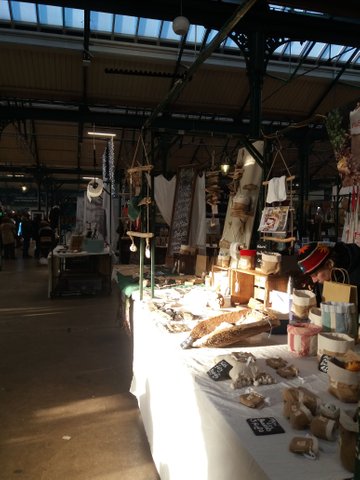 I've been coming here for decades, and while some of the gentrification is a little sad, it's still an absorbing way to pass the morning.
Oh, and a filling place for breakfast!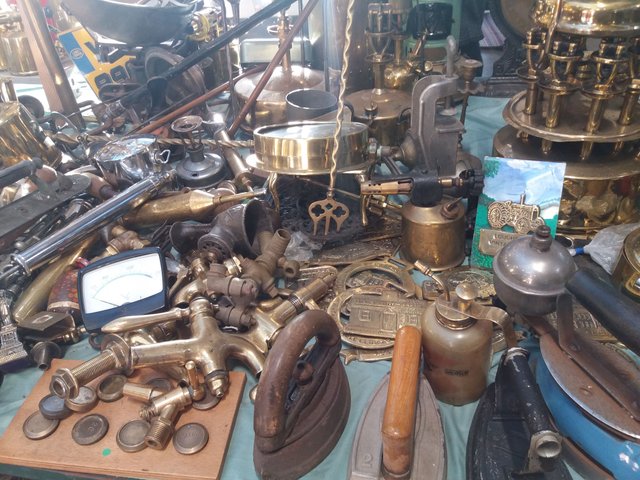 SHOUT-OUTS!