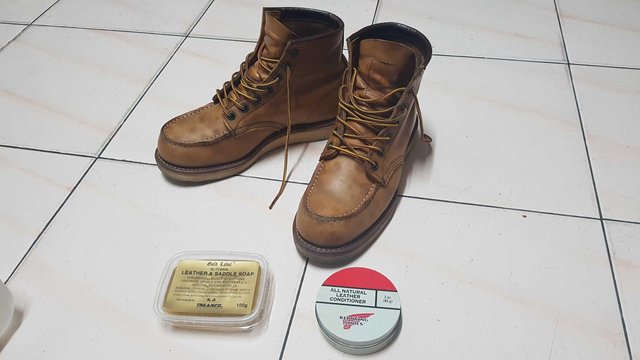 Hi guys, in this post I am going to share my technique of cleaning and polishing my Red Wing 875 Heritage Boots. It is made from oil tanned cow leather. Why am I taking good care of this boots because it is an American Classic and handmade in USA. For those who work in the oil and gas industry, they will be familiar with this brand.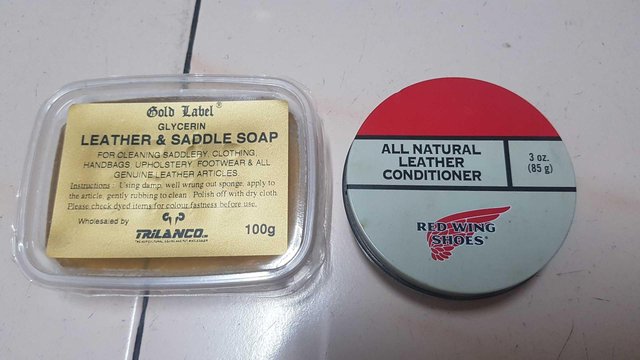 As you can see, I have my saddle soap and leather conditioner. Saddle soap is a type of soap specially made for cleaning oil tanned leather, and the conditioner contained mink oil, pine pitch, and beewax for soften, waterproofing and preserving the leather.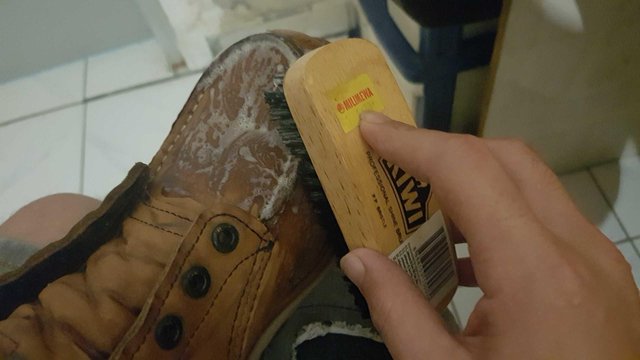 For the first step, unlaced the boot and use a wet shoe brush to apply the saddle soap. Then brush off all the residues drom the outer layer of the boots without moisturing the inner leather. Next, rinse off and let it to air dry for 24 hours indoor.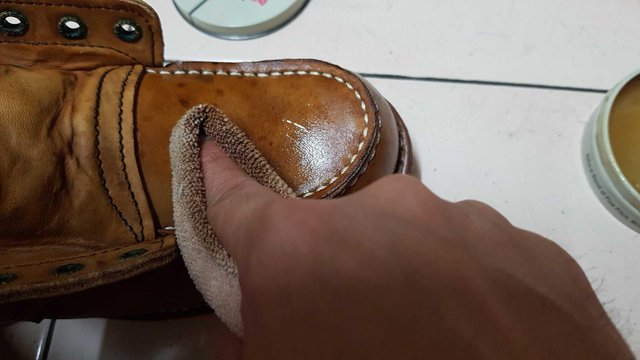 The next day, the boots will be 100% dry up and use a clean cloth and apply the leather conditioner. Rub the boots throughly. Then reapply the second coat and let it dry for 30 minutes. After 30 minutes, the boots will be darken by the conditioner and your boots will be alive again. If you smell your boots, the odor is the same like the leather seat inside a Mercedes Benz😄😄.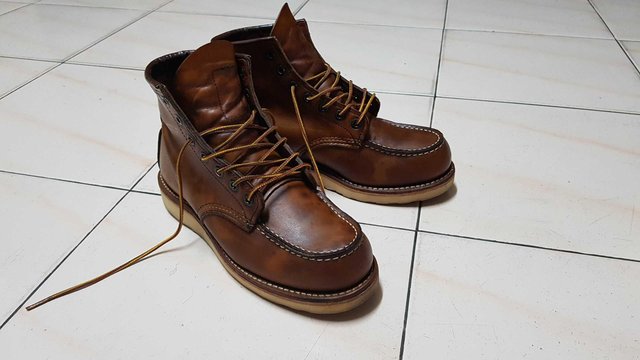 SHOUT-OUTS!