State of Exhaustion
December 6th, 2018
---
Happy Thursday, everyone! I hope the day finds you well. Over here where I'm located, this fine, crisp, December morning brings with it a few things:
Blue skies (at least over here);
Hope (probably somewhere, I'd hope.. Oh wait -- There it is!);
A bit of optimism;
Some renewed energy;
And then new ability to delete runs from your dashboard! Call your parents and tell them you've found purpose to your life;

If they haven't been posted to Steem, that is.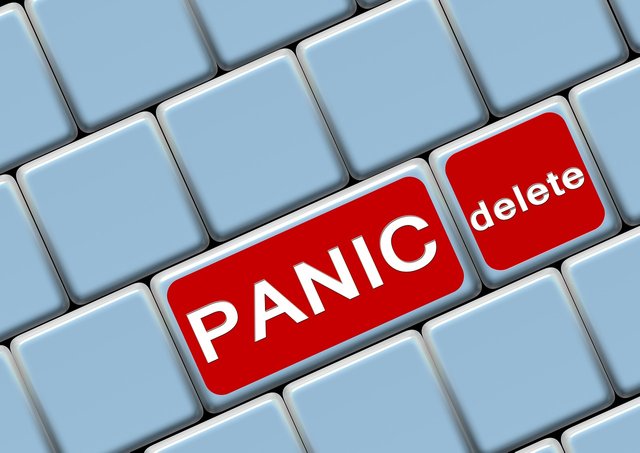 If you've been participating with @exhaust so far -- there has probably been a time or two when a run didn't upload for you nicely, or didn't work for some reason, and you had to upload again. I know it has happened to me numerous times. So rather than making things work appropriately, I made a delete button instead! Brilliant!
Next time you need to tidy things up a bit, pop over to your Dashboard and look for something like this: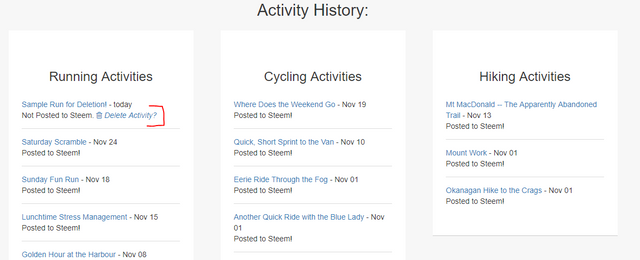 Give it a little click. You'll be asked to confirm that you're not crazy before deleting.
It's a modest update, but it's step #1 on the path towards adding an "edit post" button, which should be able to edit the details of a run, swap out GPS files, or update photos (which have been acting up recently).
Regardless -- it's now there if you need it. Also -- I've been manually deleting doubles of runs for a while now, so it's time for you to clean up your own damn dashboards.
---
Lets take a quick boo at our Glorious-Leader(board) to see who has been picking up all the slack that @mstafford has been letting out. That guy hasn't ran in a week or two now.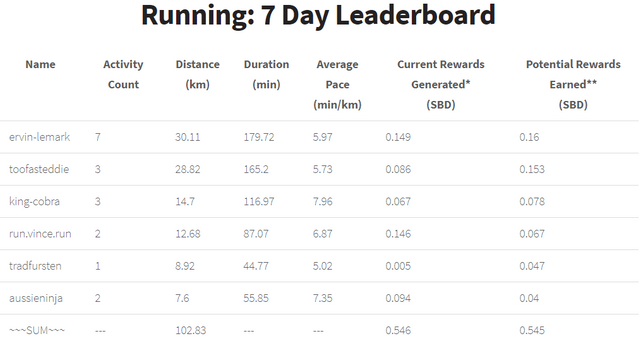 @ervin-lemark is leading the charge on the rolling 7-day running list w/ ~30km. @toofasteddie isn't far behind, though!

Only a couple bike rides have been posted recently.. It's like it's winter over here or something... I guess though, with how spread out everyone is, it's bound to be winter SOMEWHERE . Good work @run.vince.run! Almost at 100km -- @mackmck just posted a big ride the other day too, and might sneak up on you if he stays consistent!
Nobody seems to like hiking over the last little bit. I'll try to change that this weekend. I'm itching to get some fresh.
That's enough rambling for now.
---
Some thoughts about Steem...
There's a lot of people worrying / complaining / whining about the direction / future of Steem these last days. I'm not going to speak to any of that really, but I would suggest that we all just enjoy the ride while we can.
I'm moderately confident in the future of Steem -- mostly because we're all here currently using it. At the end of the day, things are powered by people. Most of you are more excited about running and exercising than earning rewards -- this is just a bit of icing on the cake of life. At the end of the day, if Steem keeps chuggin' along in a sustainable way -- so will @exhaust.
If the post from @ned yesterday about the upgrades to RocksDB and numerous other things I don't fully understand is accurate, then we can expect to have an full @exhaust node, and potentially a witness running some time in the early new year after the updates.
On a related note -- huge shoutout to fellow @exhaust user @aussieninja for getting to the root of the important stuff in the announcement mentioned above:

---
Keep Moving, People. Nothing to See Here!
SHOUT-OUTS!