Last night I completed the 2nd run of the first week of the couch to 5k app. This consisted of a 5 minute warm up walk and 8x 60 second runs which alternate with 7x 90 second walks and then a 5 minute cool down walk. Overall you end up running for 8 minutes in total.
I am really enjoying the app so far and I am enjoying trying to be more active. I have the final run to complete on Friday and then it is on to week 2. The program consists of 9 weeks.
I am really looking forward to seeing how far I can progress with this app.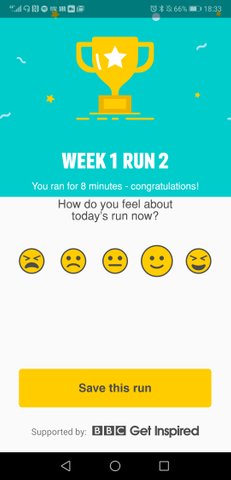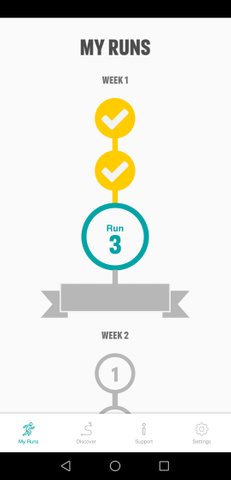 SHOUT-OUTS!