Today I'd like to invite you to take a walk back in time. A few days ado I was watching Icarus
When Bryan Fogel sets out to uncover the truth about doping in sports, a chance meeting with a Russian scientist transforms his story from a personal experiment into a geopolitical thriller involving dirty urine, unexplained death and Olympic Gold-exposing the biggest scandal in sports history. source
It's a shocking movie and unfortunately it's true. I don't think it's a surprise to anyone as we all know doping is happening worldwide, no matter what competition we are talking about and Icarus just shows us how it's done in cycling.
Needless to remind you of the other famous doping cases, of the famous Lance Armstrong case just to name one and who knows how many are still there. I don't know about you but I don't believe in results anymore, don't even watch cycling.
As an amateur photographer I take photos of everything I find interesting and lucky me, now I have a bunch of photos I can use.
Let's go back in time and have a look at the evolution of bicycles.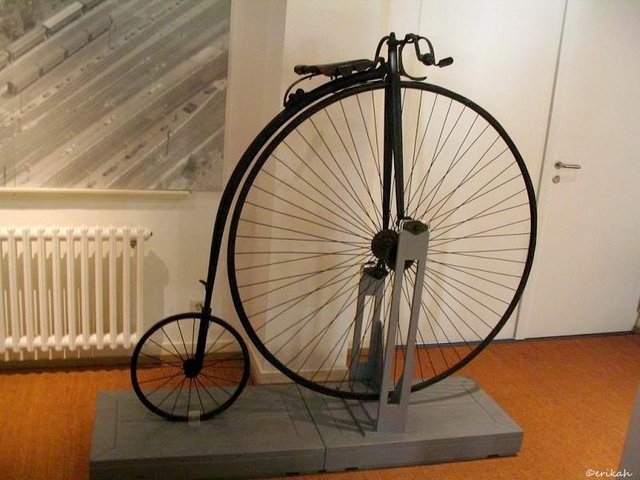 This is a photo I took years ago in a museum in Celle, Germany. Actually I was very happy to see a bicycle like this as I've only seen it in movies and television. Now imagine yourself riding it. It would be fun, don't you think?
Right after I took this photo, I had the chance to visit the Zoll (Custom) museum in Hamburg, Germany and then attend the triathlon world championship also in Hamburg.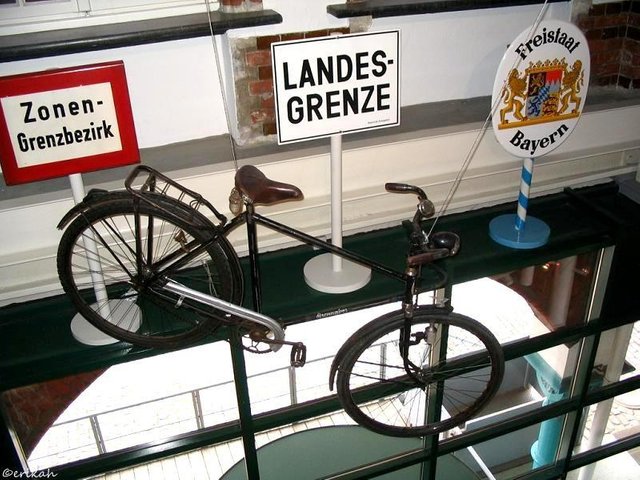 This is a bicycle used during the war by border patrol most likely or custom officials.
This photo was taken at the race, at the triathlon world championship.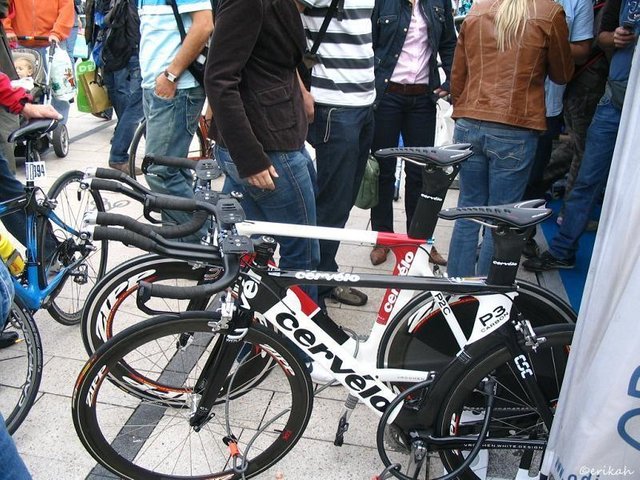 These bicycles were displayed there, you could buy them.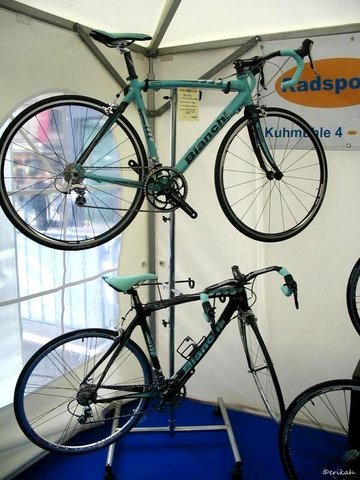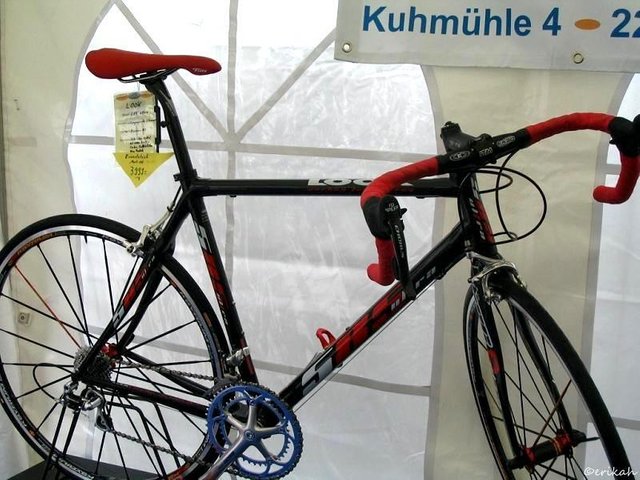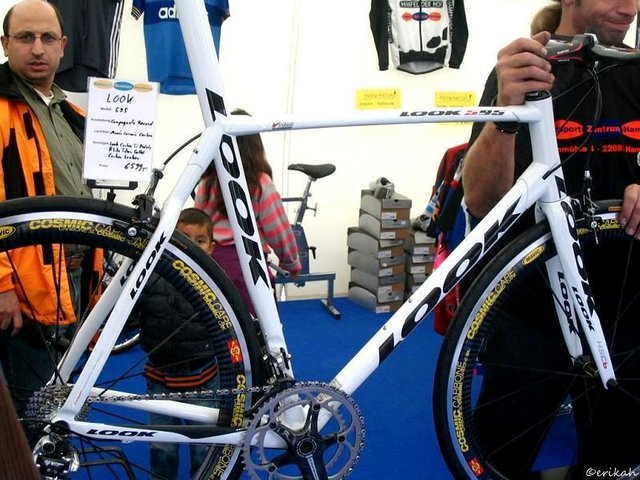 Now look at the first bicycle and the last ones, compare them if you have to. Imagine hos cycling must have been with the first one and how it is now.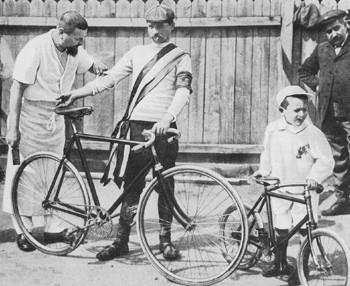 source
The first Tour The France took place in 1903 and above you can see Maurice-François Garin who won the first race.
It would be fun to see those who are racing today, compete using the bicycles that were used in 1903. It would be nice to see the results, don't you think?

Check out my #SevenDaysOutside Challenge!

These are the days and the categories:
WindowMonday – Windows
DoorTuesday – Doors
RustArtWednesday – Rust
GateThursday – Gates
StatueFriday – Statues
BrickSaturday – Bricks (bricks only, no pavement elements or cobblestones please)
StreetlampSunday – Street Lamps
Make sure you write a description of the photo you are posting. Share as much details as you can, like where that statue is placed (in a park, at a museum), what it represents etc. Make it enjoyable.
Use the #sevendaysoutside tag along with the daily tag and tag me, @erikah!
Goes without saying that you can only use your own photos. No paintings, no drawings, no digital art please! There is no prize here, this is just for fun.


Do you use eSteem? eSteem is a Mobile📱& PC💻 app. for Steem with great features. Also, you get Incentives posting through eSteem apps.
eSteem Spotlight; eSteem provides rewards for it top users in Leader Board with most Posts , Comments and Highest Earners .
Download eSteem for your Mobile📱 Android devices Google Play Store
IOS devices Apple Store
Download eSteem Surfer for your PC💻 Available for all OS Github
---
Join eSteem Discord https://discord.gg/UrTnddT
Join eSteem Telegram http://t.me/esteemapp


SHOUT-OUTS!