Reason for me to write this piece is, I thought someone accidentally sent me 20 steems. I was at the office desk doing my work, and suddenly saw my Steem value increased.

Until lunch hour, finally I have chance to see who wrongly sent their crypto to me, and the wallet history log show me this. Oh I forgot, few days ago I saw Steem/SBD exchange rate stuck above 0.5, and I decided the price is not ideal. So I parked 10SBD to change with more steem. Had I choose to sell my SBD for steem at 0.54 the other day, I could have ended up with 18.518steems for few days earlier. But this trade got me a total 22.223steem instead. For a moment, I thought Steem price is dropping like a rock again, and then I check @coingecko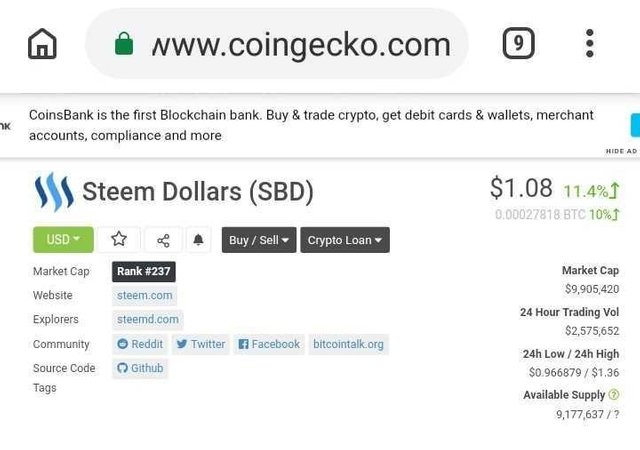 Nope. It looks normal to me, may be like 1% up? Why was there a trigger on my sell Steem price at 0.45? Hence I scroll down further.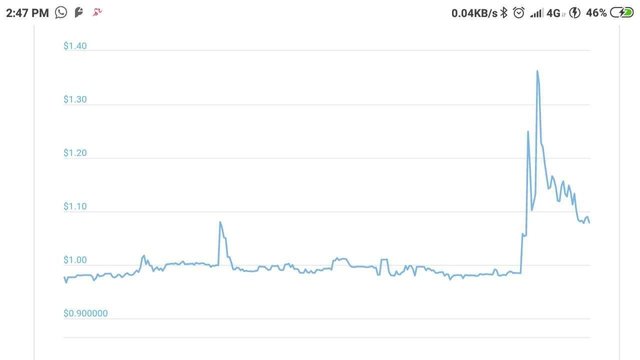 Woot! There's a spike of close to 30% on SBD for a very short moment. That's when my order got triggered.
My point is, I wouldn't know when is the best time to buy Steem. Neither do I know if it will depreciate. But then again, who am I to decide where the price will head to? If you feel the price is not right, just park it away and forget about it. 10SBD would not make me richer over night, parked it away it is still in the market I can take them back anytime. But if I sell it, that will be different story. I will have a hard time trying to get back in. There's no direct exchange which I can put in my fiat and convert them to steem.

Am grateful for this 4 extra steems over the trade. I hope you're happy with my SBDs at the agreed price. I HODL, either of them as long as crypto. Let the market be our guru, park and walk away. Someday you'll see them back in to the wallet.
SHOUT-OUTS!